Evohome HR92 Radiator Controller (1 Pack)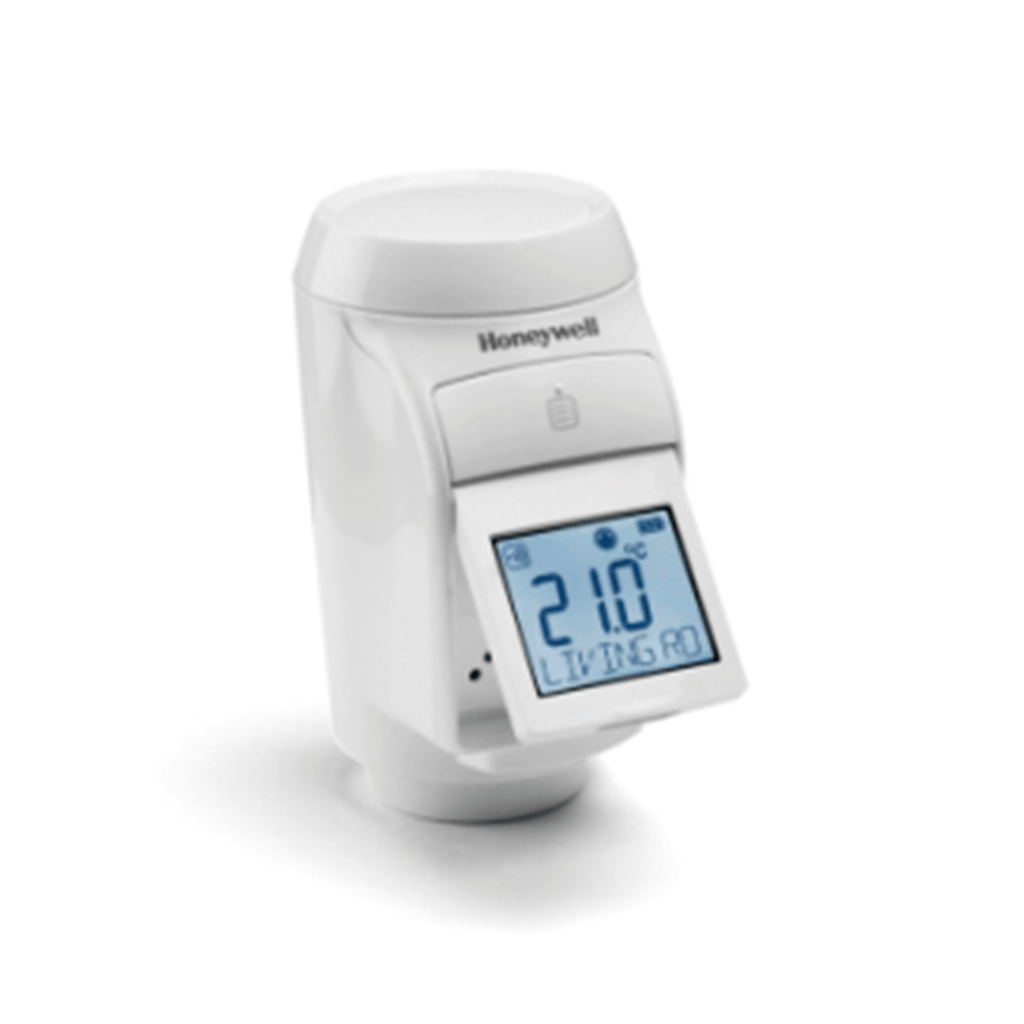 ---
The HR92 radiator controller uses two-way communication with the evohome controller to ensure that commands are received and valves opened while maintaining boiler interlock.
These slim, ergonomically-designed radiator controllers will fit on most standard TRV bodies. They are battery powered with a two-year battery life and a battery low reminder visible on both the radiator controller screen and the evohome controller screen. The flip-up screen is backlit and can be positioned so that it can be easily viewed or folded away flat.
There is one controller in this kit.
---
Click to download:
Sales Leaflet
Technical Information
---
Please note that products may differ slightly from the images shown.