Victrix PRO 35 - 55 2 ERP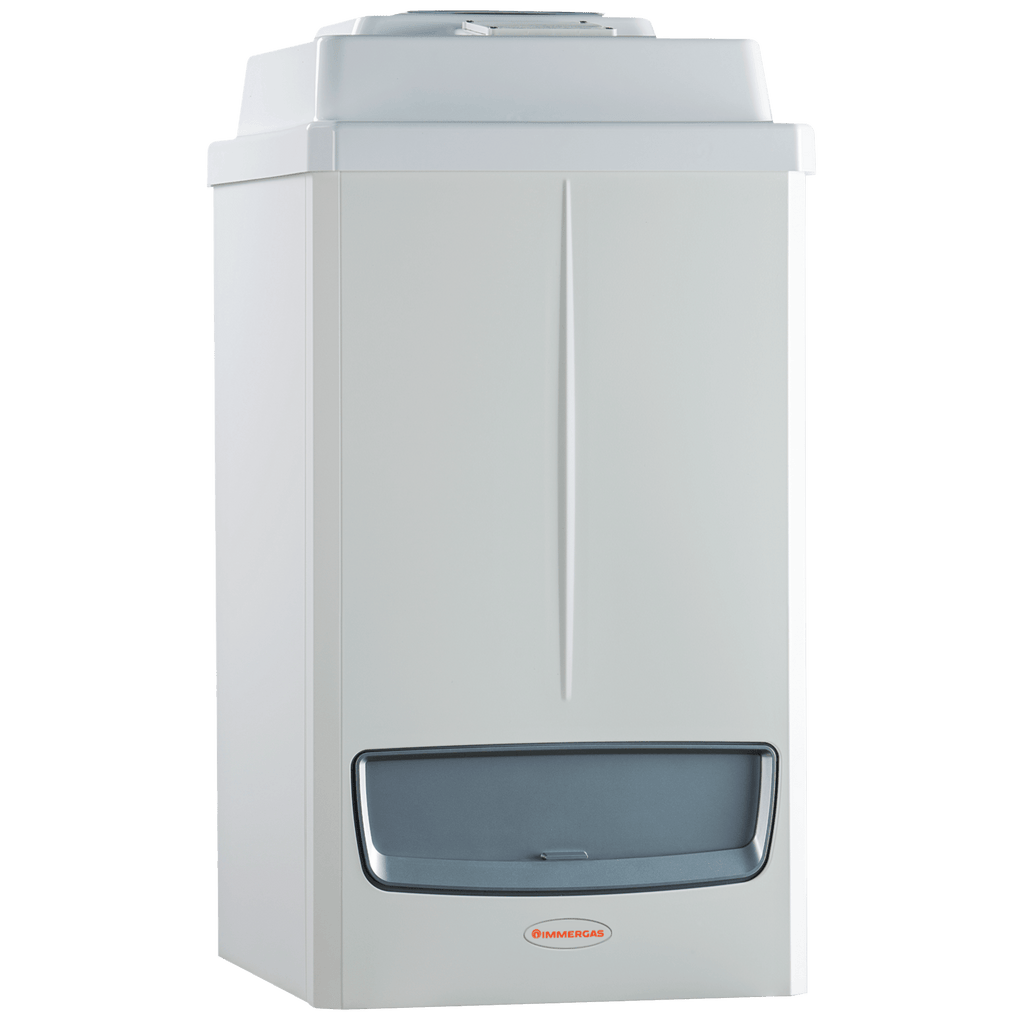 ---
The Victrix PRO 2 ErP range are high efficiency condensing gas boilers suitable for installation as standalone boilers or as part of a cascade. They are ideal for commercial applications where capacities of up to 120kW are needed.  The boilers comply with the EU ErP directive, meaning that the boiler is highly fuel efficient and labelled with an EcoLabel.  Models with capacities from 35kW to 120kW are available.
Features:
4 star Energy Efficiency (92/42 EU Directive).

Gas consumption is reduced by up to 30% compared with traditional boilers.

Improved modulation range of 10 - 100% to exactly match heating needs.

Up to 5 boilers may be installed in a cascade installation.

A free-standing support frame is available for mounting the boilers.

Compact dimensions allow flexible installation.

Weather compensation may be activated by connecting the optional outdoor sensor, allowing the boiler to automatically adapt it's operating temperature to the prevailing weather conditions. This enhances comfort and energy savings.

Hot Water priority function is available by installing the optional 3 way valve. A temperature sensor may be mounted on the water heating tank and directly connected to the boiler. Hot water is then produced automatically on demand.

Long life heat exchanger manufactured from 316L stainless steel

Inbuilt frost protection.

The boiler has a protection index of IPX5D and is approved for outdoor as well as indoor installation.

This boiler is supplied without a flue kit. A concentric flue system with an outer diameter of 125 mm is available as well as a single pipe 80 mm system.  

Components are listed in the accessories section below. 
Information on flue system design is contained in the technical documents which are available for download.
ErP rating:
---
Downloads
Sales Leaflet
Installation Manual
Technical Document
Ecolabel + Product Fiche
CE Certificate
Parts Store
NG Parts (35)
LPG Parts (35)
NG Parts (55)
LPG Parts (55)
---
Please note that products may differ slightly from the images shown.
wn.