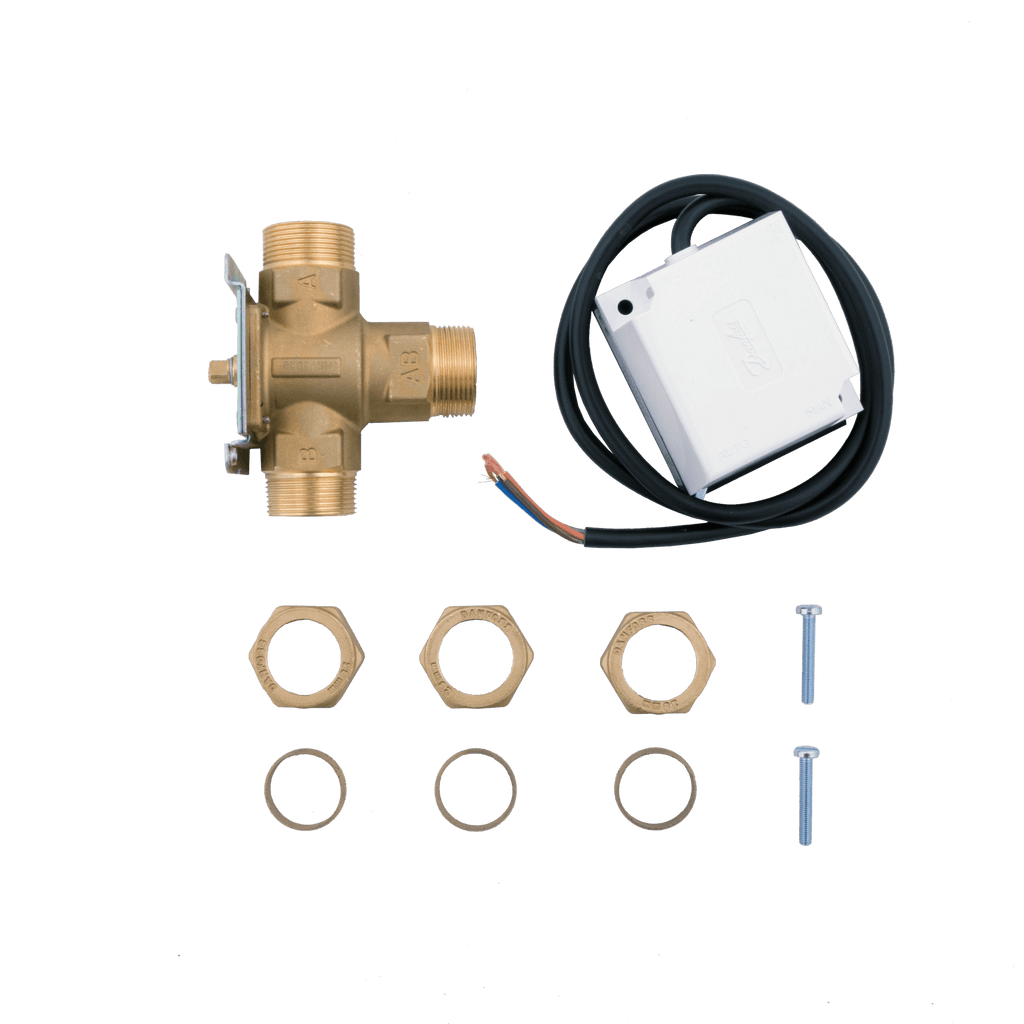 ---
These 3 port valves are an ideal component of many central heating systems.  Unlike the industry standard Spring Return Valves where continuous operation of the valve motor at the fully energised position is not recommended, the MoMo Valve only operates when the Valve is changing position. This results in a far lower motor "on time" and greater reliability.
High reliability and reduced energy consumption.

Simple industry standard wiring.

Replaces most makes of spring return valves without wiring or pipework changes.

Robust Manual thumbwheel and valve position indicator.

Motor Open/Motor Closed Operation.

Actuator replaceable without draining system down.
---
Click to download:
Technical Information
---
Please note that products may differ slightly from the images shown.