Heat Interface Units for Apartments & Houses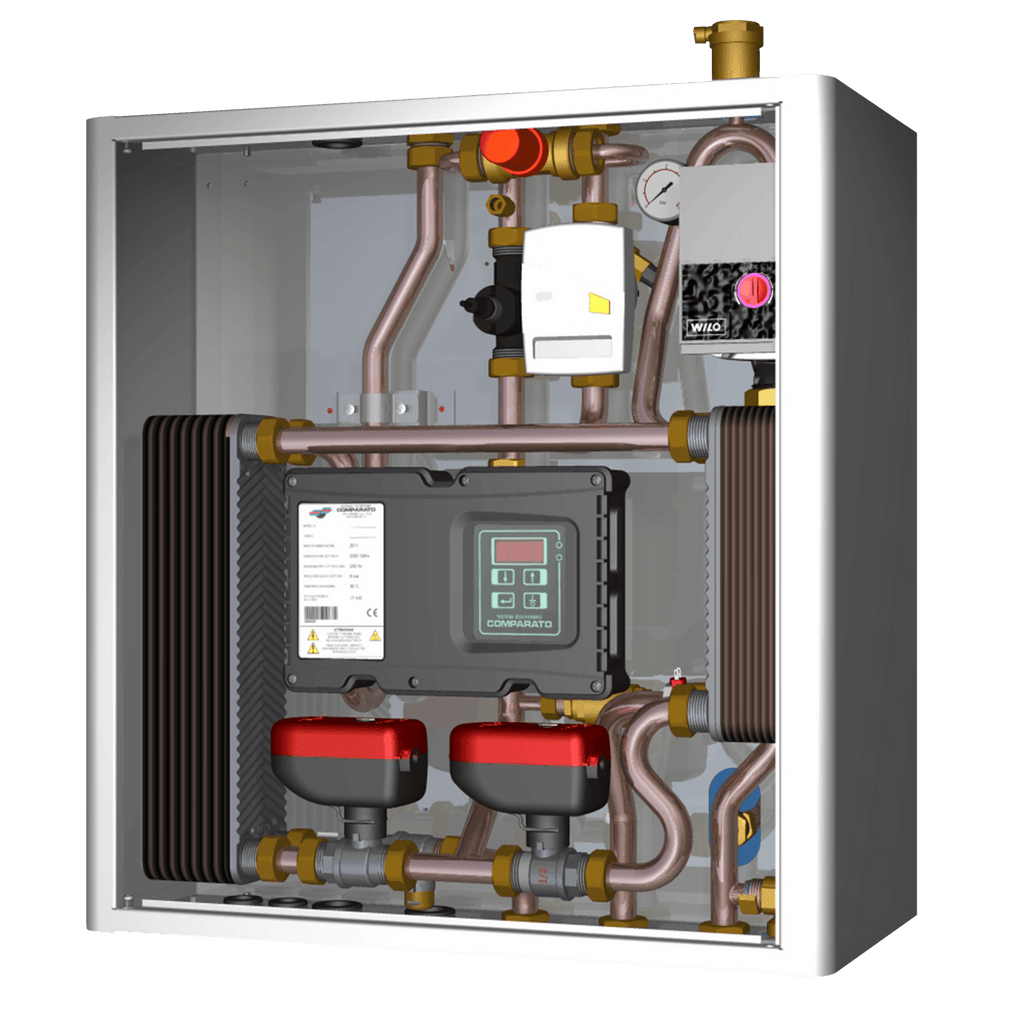 Heat Interface Units (HIU) are designed to provide heat exchange, metering and control for clients (apartments and houses) in a modern district heating system.  HIUs in the RVR range meet the recommendations for the UK and Irish markets as set out by BSRIA in their Heat Interface Units guide (BG62/2015).
Capacities and flow rates may be adapted depending on the requirements of the project but all units in our range share common features and components:
Primary working pressure up to 10 bar and 90°C.
Secondary working pressure of up to 3 bar.
DPCV - Differential Pressure Control Valve
Insulated plate heat exchanger for DHW
Insulated plate heat exchanger for CH
DHW temperature sensor
CH temperature sensor
Strainer on primary circuit
Modulating 2-way motorized valve for CH control
Modulating 2-way motorized valve for DHW control
Safety valve on CH circuit, max pressure 3.5 bar
Circulation Pump ErP for CH circuit
CH Expansion vessel
Automatic air vent
Filling point
Control panel with keyboard and display
Optional Components
Ultrasonic Heat meter DN15 with local and M-bus reading
DHW flow meter
Insulated casing
Pipe connections are typically G ¾"M and may be configured for piping from above or below. This must be specified at time of order.  Typical electrical connections: Power 230V 50 Hz, thermostat and M-Bus line.
---
Please note that products may differ slightly from the images shown.