RVR Solar Heat Transfer Fluid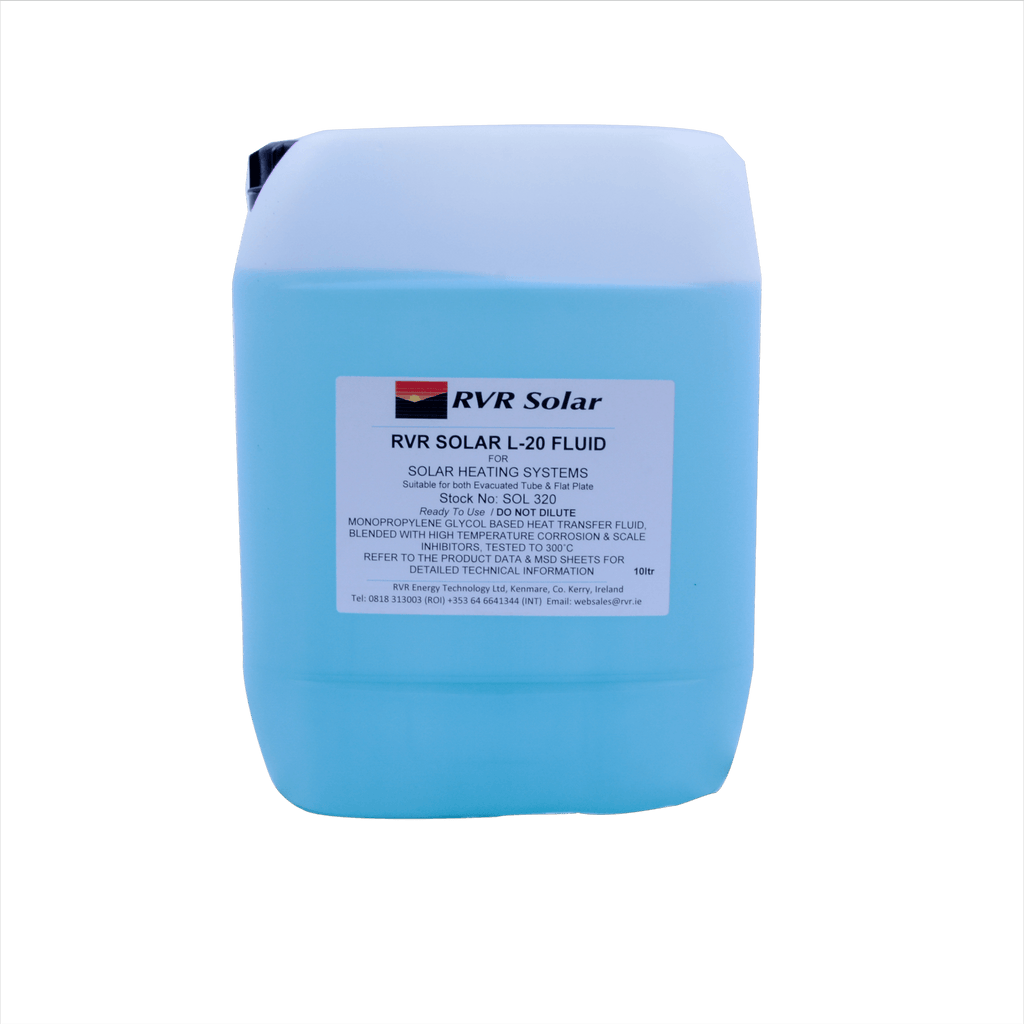 ---
RVR Solar Heat Transfer Fluid is a pre-mixed, ready to use solution of mono propylene glycol.  It must not be mixed with water.  It has excellent performance at high temperatures and provides anti-freeze protection to -28 C.  It contains an optimized inhibitor package to ensure maximum and long lasting corrosion protection at both high and low temperature.  The inhibitors are based on carboxylate technology, which guarantees a longer lifetime than with traditional products.

It is supplied in 10 Litre containers.
---
Click to download:
Technical Datasheet
---
Please note that products may differ slightly from the images shown.