Underfloor Heating Packages - Retrofit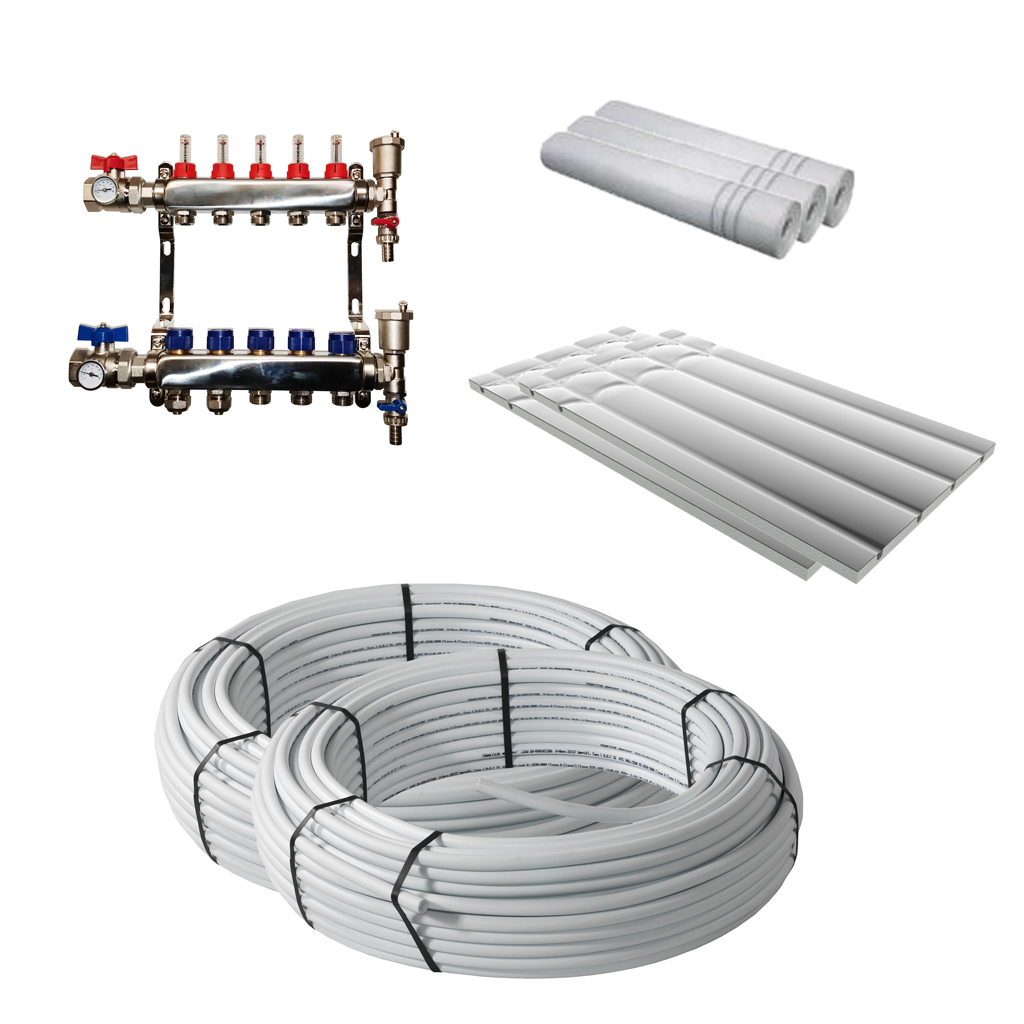 These packages are a great solution when it comes to installing underfloor heating in a retro-fit application. 
These packages do not require screed to be poured, saving money and time on-site.  An EPS carrier board is placed directly on the subfloor and the pipes are pressed into the pre-cut channels.  These system are much lower profile than a standard underfloor system, making them ideal for retro-fit applications.




They comprise all the components you need to complete your underfloor heating system. This includes our multilayer PERT-AL-PERT pipe, manifold and EPS carrier boards with aluminium foil top layer.
The underfloor packages contain:
16mm PERT-AL-PERT underfloor pipe
Manifold kit including isolation valves, temperature gauges, air vents and drain points.
EPS carrier boards with aluminium foil top layer
Mesh underlay for tile installation, if required.
For tile installation, we recommend the use of a cement based tile adhesive with a liquid polymer additive which is approved for use in such applications.  Contact us for more information.
Please Note:
Packages are sized and quoted based on each project's specifications, please email your inquiry to info@rvr.ie
Delivery Charge Note:
Please note that a delivery surcharge of €50 plus VAT is applicable to orders of UFH packages, where less than three packages are purchased for a single delivery. In this case, we will contact you to arrange the additional payment after the order has been placed.