KITA Air and KITA Air Plus air/air heat pumps (35-45kW)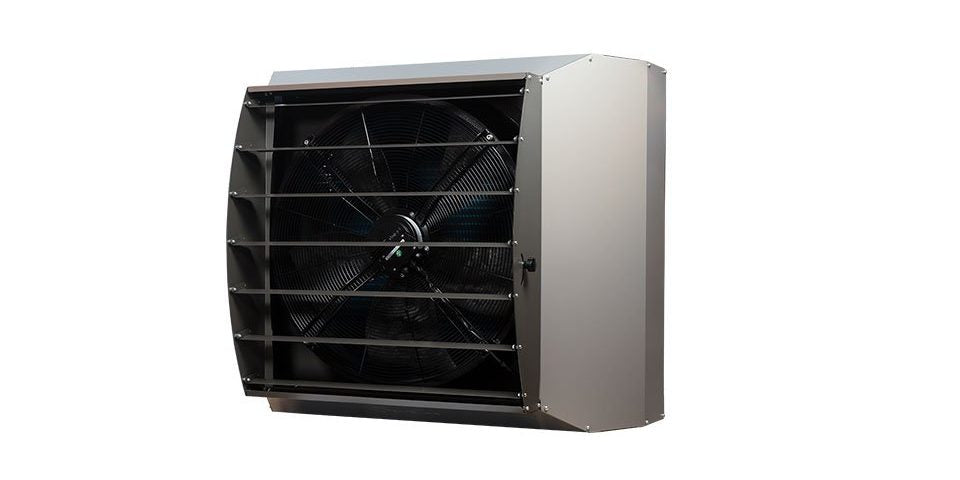 The KITA Air and KITA Air Plus are three phase air-to-air commercial heat pumps from Templari, a leading Italian manufacturer of heat pumps.

They offer the renewable production and delivery of heating and cooling inside large internal spaces such as warehouses, factories, sports halls, showrooms, greenhouses, etc.
The KITA Air and KITA Air Plus air-to-air heat pumps offer a straightforward installation without the need for any complex hydraulic circuits.

The external unit is connected to the indoor unit using refrigerant piping. The indoor unit, which contains a low-speed, high airflow inverter driven fan, effortlessly distributes the heating or cooling to the indoor space with the minimum of noise..

The Kita Air and Kita Air Plus can operate with outdoor temperatures as low as -30°C.

Benefits:

Renewable method of providing space heating
Eliminate fossil fuels such as LPG, NG or Diesel.
Quiter than most traditional air heaters
Unlike a traditional air heater, can also provide cooling
---
Downloads
KITA Air brochure General KITA catalogue   Installation Manual   KITA Air Performance data table KITA Air Plus Performance data table


---
Please note that products may differ slightly from the images shown.