DR Series Radiant Plaque Heater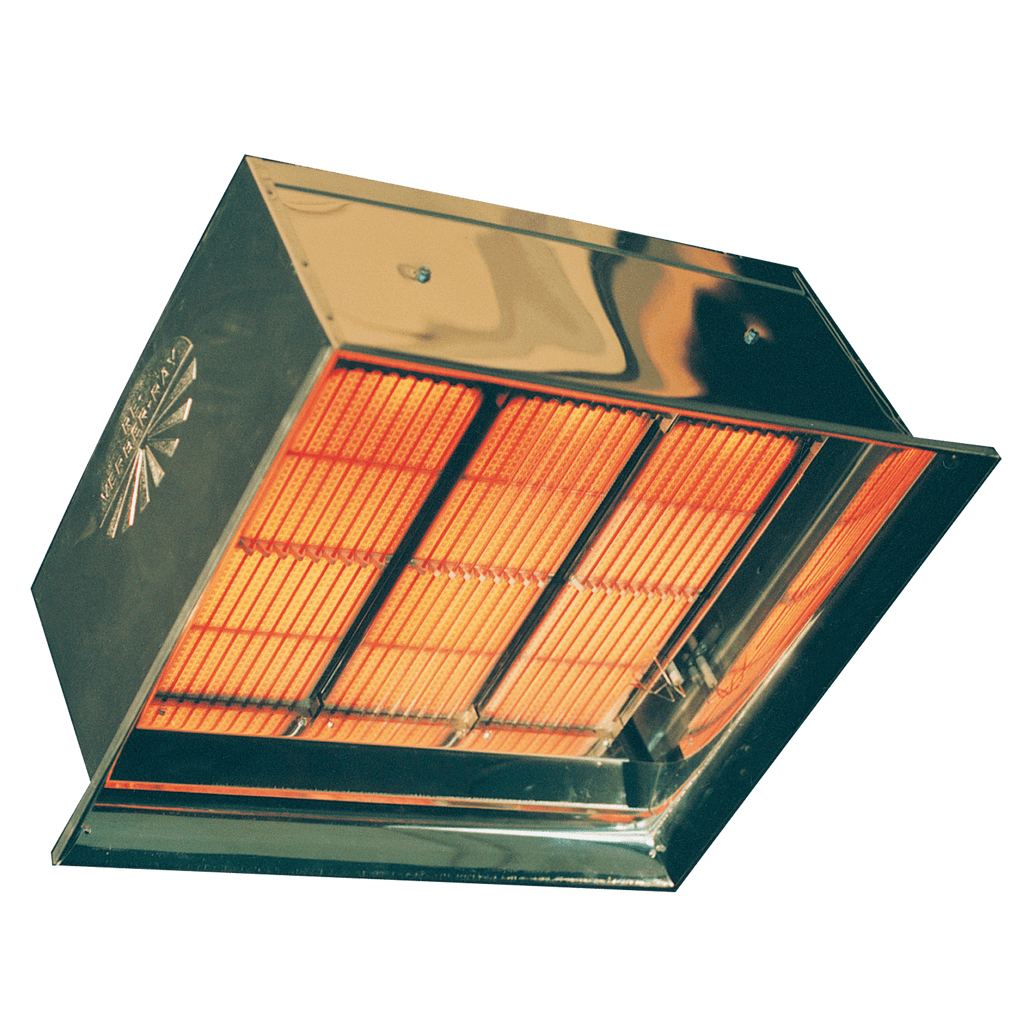 ---
The DR Series of unvented radiant gas heaters are ideal for heating factories, warehouses, workshops, churches and sports halls. They produce radiant heat which emulates sunshine passing un-impeded through the air to heat surfaces in it's path, producing comfort even in draughty hard to heat locations.
There are 5 models with outputs ranging from 8.8 kW to 44 kW. Mounting heights vary from 4m to 15m above floor level.
Features:
Exclusive RE-VERBER-RAY ceramic burner provides maximum conversion to infra-red heat.

CE marked, U.L. Listed, Accepted by F.I.A. and F.M.

220V electronic ignition and flame safety system

Lower installation cost through compact modular heater design.

Rugged non-corrosive materials in heater construction.

Proven design, over 2,000,000 burners in use.

Select high temperature, Re-Verber-Ray-tor rods increase heater temperature and efficiency.
---
Downloads
Brochure
Instructions
---
Please note that products may differ slightly from the images shown.