Alliance - Diecast Aluminium Radiator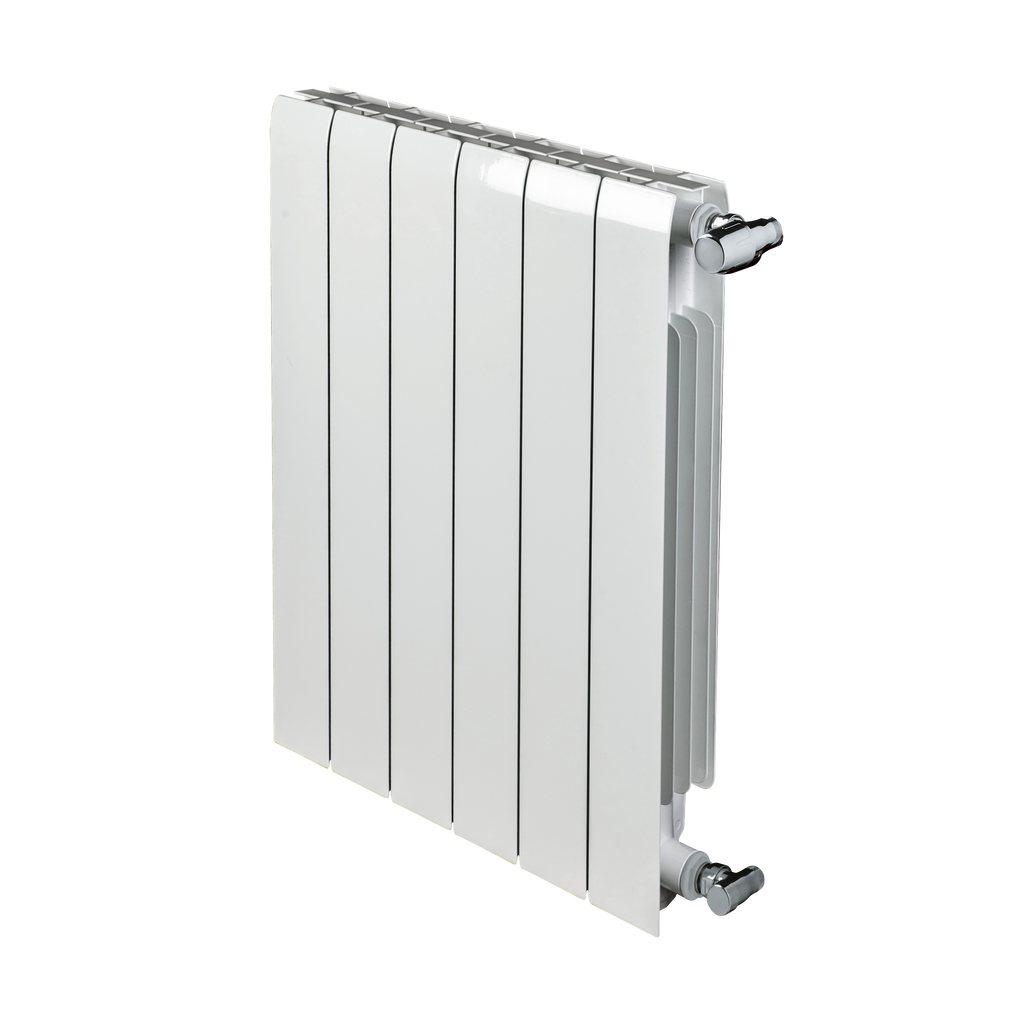 ---
Faral patented the concept of diecast aluminium radiators in 1966 and have become Europe's leading radiator brand. The rounded and curved surfaces of these Faral Alliance radiators combine aesthetics, functionality and performance.
They have the large surface area and output that are ideal for use with modern heat pump systems.
The radiators are available in four models - 350, 500, 600 and 800 (model name refers to centre-to-centre height), and in assemblies of 4, 8, 10 or 12 sections. 
High surface area radiator suitable for use with modern low temperature heating systems.
Modern, aesthetic design.
Tough radiator ideal for all home environments.
Exceptionally high quality finish using electrostatically applied epoxy polyester powder.
Complies with the European Standard UNI EN 442-2
Alliance radiators are available in white - RAL 9010.
Guaranteed for 15 years from installation.
Notes:
A 6 section radiator is shown (for illustrative purposes). 
When sizing Alliance radiators for low temperature applications use the output figures for 30 degrees.
Each join requires 2 joining nipples and 2 washers as well as a Nipple Key tool.
Maximum of two radiators joined together. Maximum number of sections when joined is 20.
Each complete radiator requires 2 brackets and 1 fitting pack.

Delivery Charge Note:
Please note that a charge of €65 plus VAT is applicable to orders of radiators under €500 plus VAT. We will contact you to arrange the additional payment after the order has been placed.
---
Downloads
Brochure
Technical Information
---
Please note that products may differ slightly from the images shown.