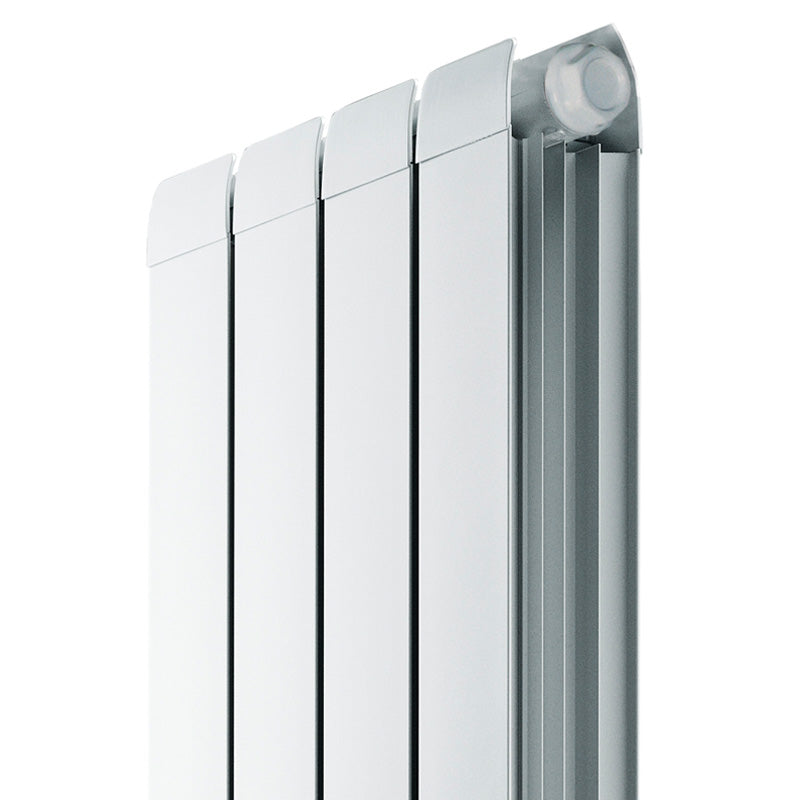 ---
The Faral Condor series of die-cast aluminium radiators is designed to offer the heating market a slim and elegant radiator design. They are suitable for furnishing any room and will meet many interior design needs due to their extended height and "classic modern lines".
Extended height
Modern and elegant design
Ideal for all environments.
Exceptionally high quality finish.
Condor radiators are available in white.
Guaranteed for 10 years from installation.
Note on Radiator Selection: ΔT figures refer to the difference between the flow temperature to the radiator and the air temperature of the room - e.g. ΔT of 60°C means 80°C flow temperature and 20°C ambient air temperature.  For low temperature systems use the outputs given for ΔT of 30°C
Installation Note:
Each section has a width of 80mm.  Each join requires 2 joining nipples and 2 washers as well as a Nipple Key.  It is only possible to join a maximum of two radiators together.  The absolute maximum number of sections which may be joined is 6.
Each complete radiator requires 2 brackets and 1 fitting pack.
Delivery Charge Note:
Please note that a charge of €65 plus VAT is applicable to orders of radiators under €500 plus VAT. We will contact you to arrange the additional payment after the order has been placed.
---
Downloads
Brochure
Instructions
---
Please note that products may differ slightly from the images shown.