Deltasol SLL solar controller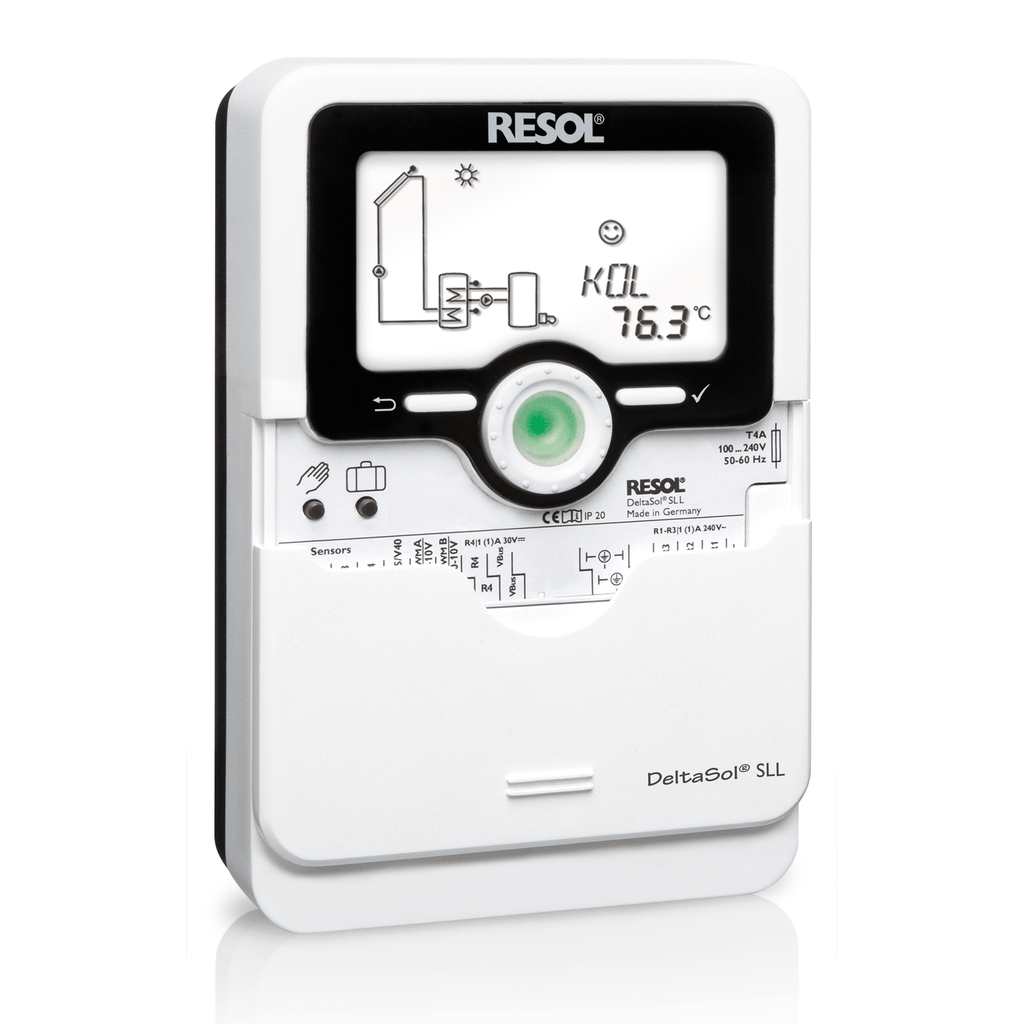 ---
The Deltasol SLL is the newest and smallest controller of the SL series. It's design and functions are optimised for small and medium sized solar thermal systems in which standard or high efficiency pumps are to be used. The controller is equipped with 10 basic, pre-configured systems and is the first controller in its category to offer the automatic function control according to the VDI 2169 directive.
2 micro-buttons for quick access to the Manual Mode and Holiday Function are located underneath the sliding housing cover.

If using  this controller for an east/west system you will need to order an extra collector sensor FKP6.
3 relay outputs (incl. 1 extra-low voltage relay)
4 inputs for Pt1000, Pt500 or KTY temperature sensors
1 V40 impulse input
2 PWM outputs for the speed control of high-efficiency pumps
PT100 Sensors included (1 x FKP6, 2 x FRP6)
---
Click to download:
Sales Leaflet
Technical Information
---
Please note that products may differ slightly from the images shown.