TiSun PFM Flat Panel Collectors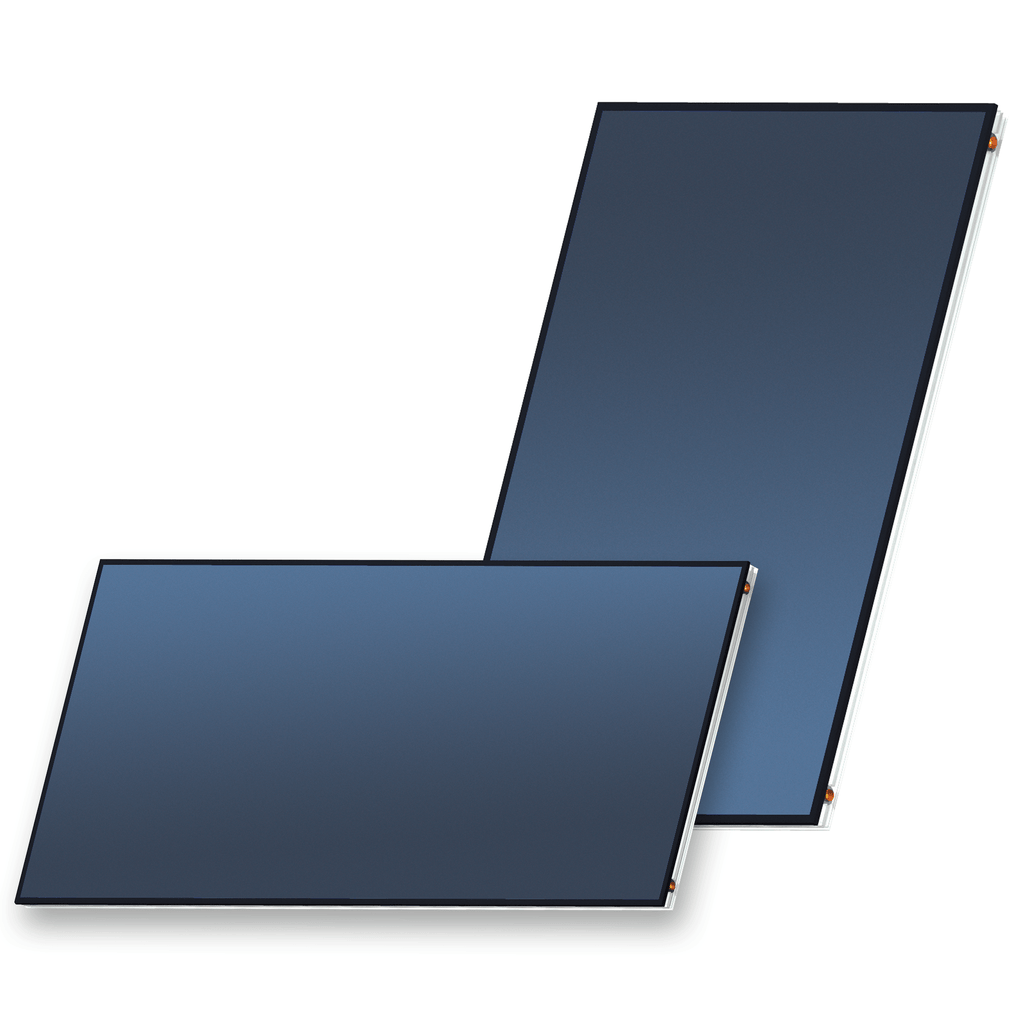 ---
The TiSun Plug & Flow module collector (PFM) uses an innovative hydraulic connection system to allow interconnection of up to 10 collectors within a field.
 
Flexible to install and use, the PFM is the ultimate benchmark, thanks to the new TiSUN collector mounting concept, based on the proven frame construction, and its aesthetic appeal. The collector is distinguished by its state-of-the-art manufacturing technology and optimised product features (e.g. reduced design height, waterproof frame construction – thanks to CMT welding and panel bonding).

The collectors are available in 6 different formats making the PFM ideal for nearly all application scenarios.  The collectors can be mounted In-roof, On-roof or Freestanding.
Keymark tested collector.
Choice of three sizes.
Options for horizontal or vertical orientation.
High-performance absorber – complete serpintine pipe is completly welded to the absorber metal  resulting in higher efficiency through greater thermal exchange area.
CMT welded collector pan.
Long service life, robust, temperature and weather-resistant design.
Fast and easy installation using unique hydraulic connection system.
Very thin construction (62 mm).
Silicone-sealed glass pane with cover strip.
Enlarged aperture area.
Aperature area: 2.41m2.

Optical Efficiency (η0)

: .89
Linear Loss Co-efficient (a1): 3.869 W/(m2K)

Quadratic Loss Co-efficient (a2): 

0.016 W/(m3K)
---
Click to download:
Sales Brochure
Technical Information (Specification)
Technical Information (Installation)
---
Please note that products may differ slightly from the images shown.