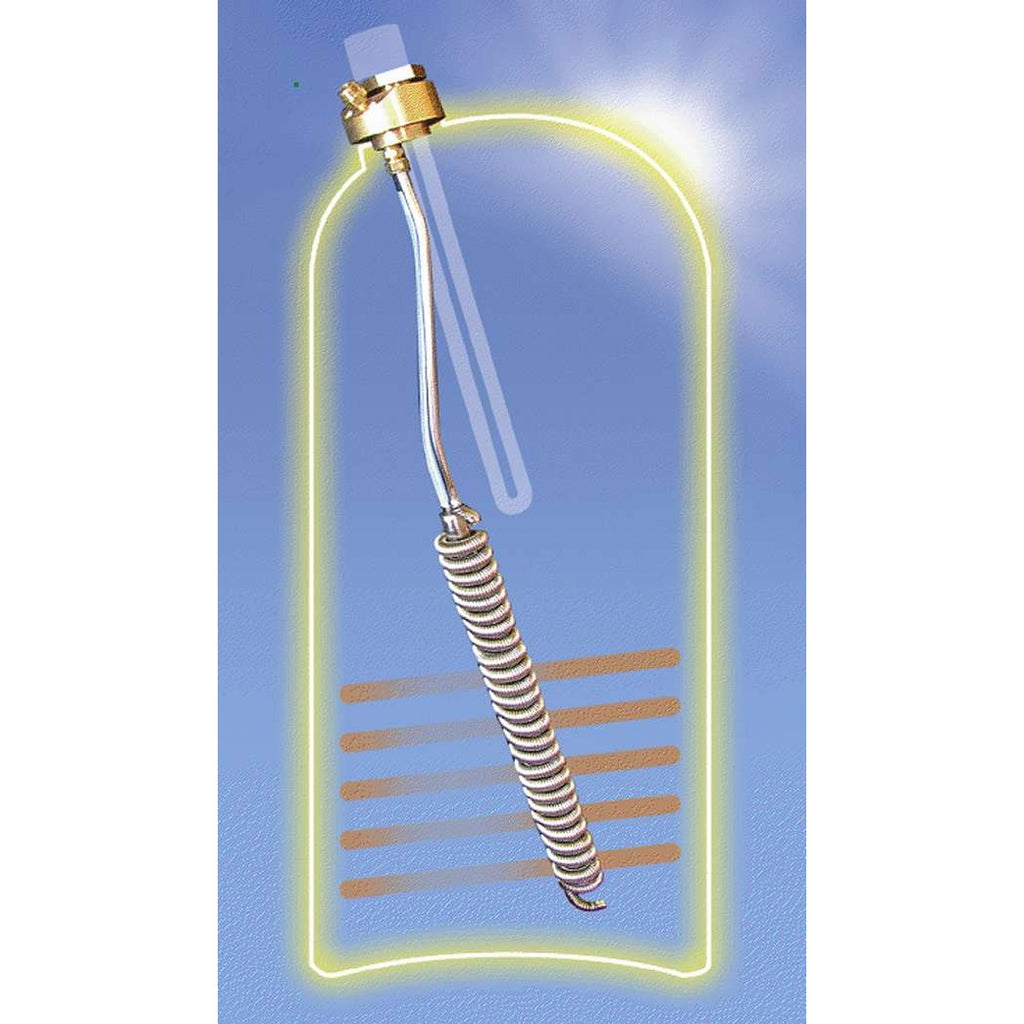 ---
SolaPlug is a great solution when you want to fit solar water heating to an existing vented cylinder. It is fitted through the standard 2¼" heater connection found on most cylinders. It also incorporates a replacement 2kW immersion with thermostat and safety cut-out.

The SolaPlug is often the best option if:
The existing cylinder is new or in good condition
The cylinder is well insulated
Average daily hot water consumption is little more than half the cylinder volume or less
Typical examples:
120 litre cylinder - 2 full time occupants
168 litre cylinder - 3 full time occupants
Benefits:
Up to 30% reduction in installation cost
Existing plumbing and heating system remains unchanged, no pipes are cut
Solar heat is transferred to the cool water at the bottom of the cylinder. This ensures optimum system efficiency
Models available for 36", 42" and 48"cylinders
Horizontally mounted models available also
Remember that you need at least 50L of water capacity per m2 solar panel aperture area.  Do not install too much solar capacity or the system will overheat in summertime.
This is a special offer stock clearance and limited stocks remain - first come, first served.   Note: This clearance item is priced to sell and no additional trade discount applies. Acceptable payment methods: In advance - Credit Card / Bank Transfer. Clearance items may be used/demo/refurbished but are in full working order and come with a 90 day warranty. The standard RVR return policy applies.
---
Click to download:
SolaPlug Brochure
Installation Instructions
Immersion heater instructions
---
Please note that products may differ slightly from the images shown.