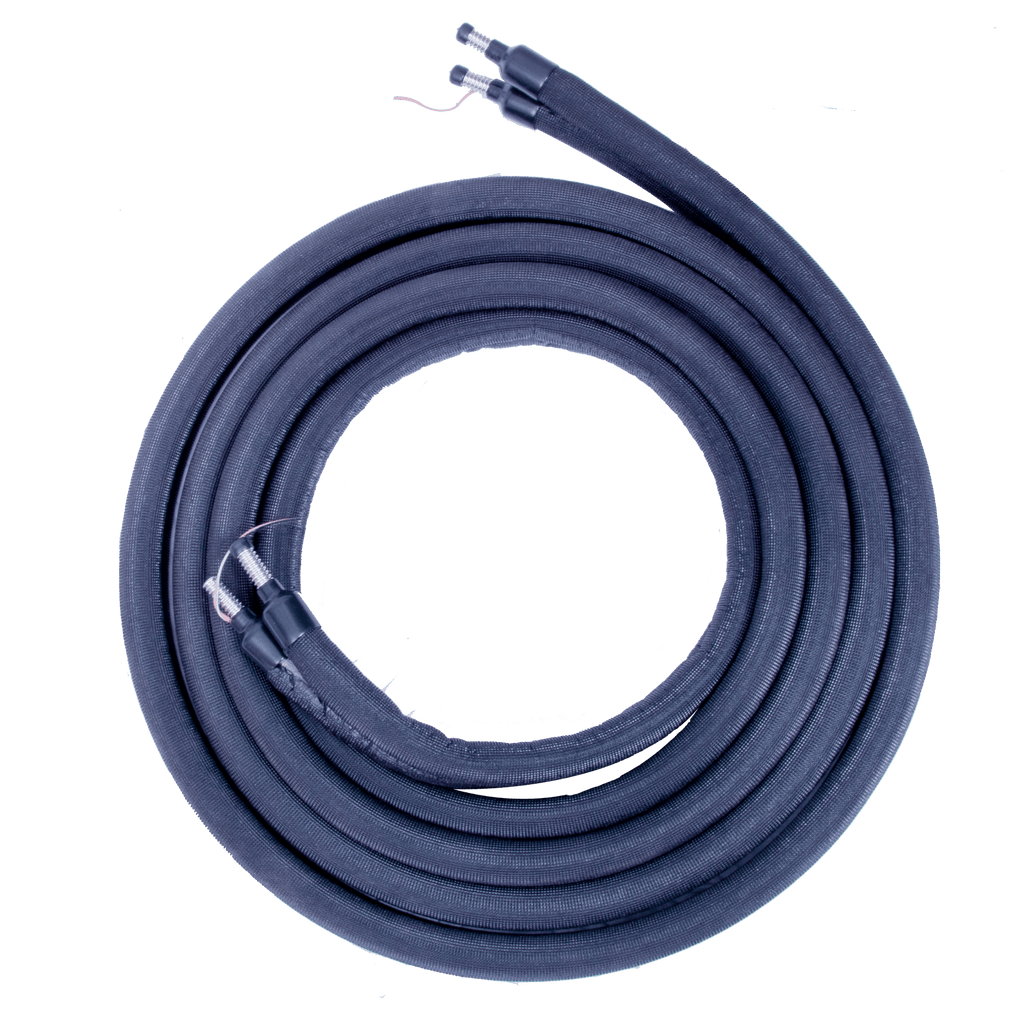 ---
This pre-insulated solar piping can dramatically cut the cost of solar heating installations. It is designed for external or internal use.  It contains two pipes encased in ultra high temperature insulation.  The insulated pipes can be easily separated to connect to solar tank or pump station. A silicon insulated cable is included to allow sensor connection.
The insulated pipe is finished in a special PVC UV resistant coating. This also provides weather proofing of the insulation.
    Excellent Value
    Grade 316L Stainless Steel
    Fully UV Protected - No need for external tails
    Reduces installation time
    Ensures a leak free installation
    No soldering or brazing is required
    High temperature silicone sensor cable included
---
Please note that products may differ slightly from the images shown.