Wireless Remote Controller - Transmitter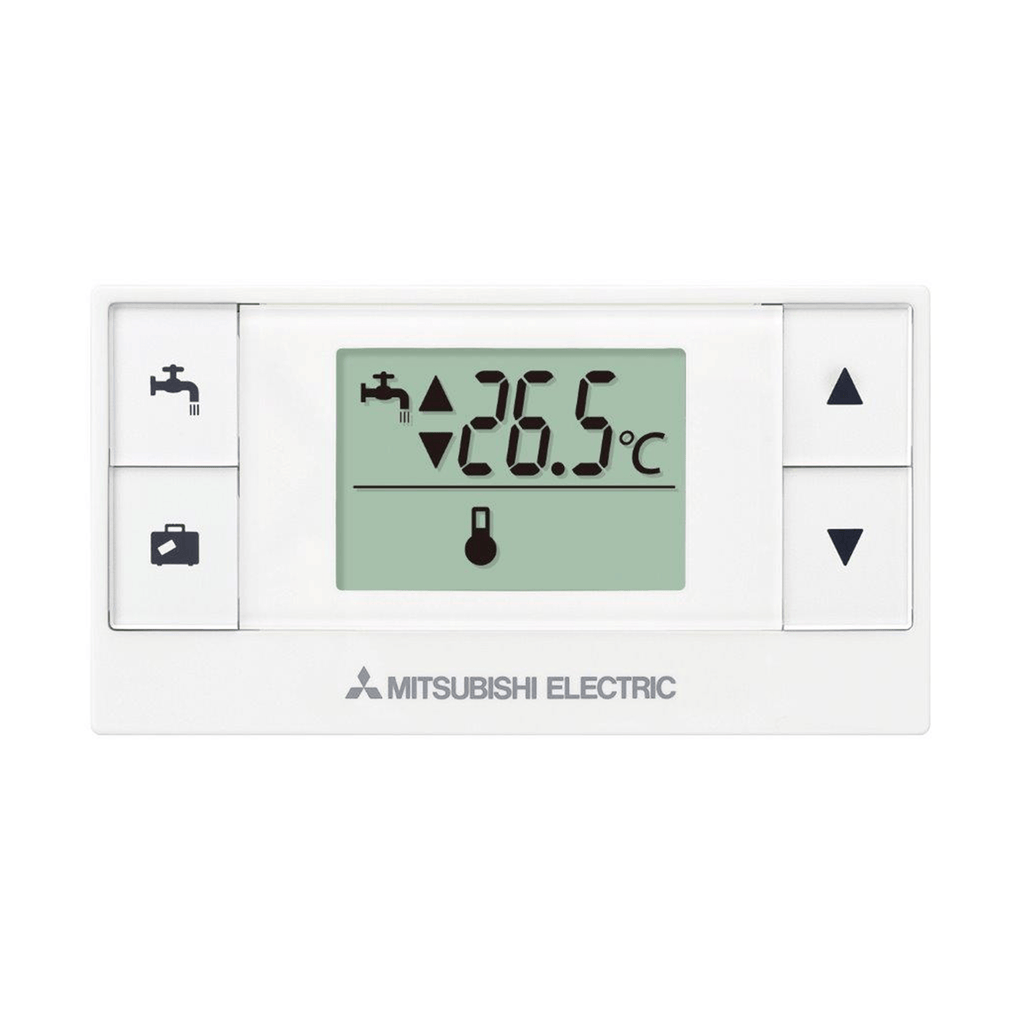 ---
This Mitsubishi wireless remote controller transmitter integrates into an Ecodan heating system and provides temperature control for a single heating zone.  
A wireless remote controller receiver must also be installed at the FTC5 controller.

Two transmitters and a single receiver are generally sufficient for providing complete control of two heating zones as well as hot water.

When used with the plug-in MELCloud wifi interface, it also allows use of the MELCloud app, which provides remote Live Control and Weekly Timer control.  See the user guide for more information.
---
Downloads
MELCloud User Guide
Remote Controller Installation Instructions
---
Please note that products may differ slightly from the images shown.