TiSUN® PWT-SB Solar Plate Heat Exchangers for Swimming pools - Various Sizes - Clearance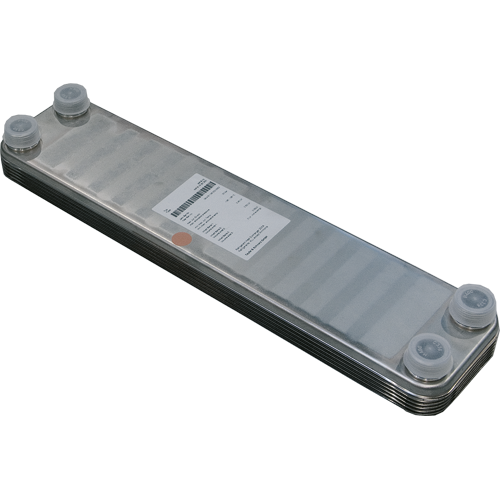 Sold out
---
Stainless steel swimming pool plate heat exchangers - for various sizes of solar collector area.

The plate heat exchangers are made of thin, ribbed stainless steel plates (AISI 316) which are bonded using stainless steel diffusion technology. (Corrosion resistance same as stainless steel). This means that they are more resistant to pressure, temperature and corrosion than traditional copper-soldered plate heat exchangers.

The heat exchangers come complete with polyurethane insulation with blue ABS layer. Insulation thickness: 30mm, max. temperature 140°C.

This is a special offer stock clearance and limited stocks remain - first come, first served.   Note: This clearance item is priced to sell and no additional trade discount applies. Acceptable payment methods: In advance - Credit Card / Bank Transfer. Clearance items may be used/demo/refurbished but are in full working order and come with a 90 day warranty. The standard RVR return policy applies.
---
Click to download:
Tisun PWT-SB Product Literature
---
Please note that products may differ slightly from the images shown.