INOX SOL V2 Solar Package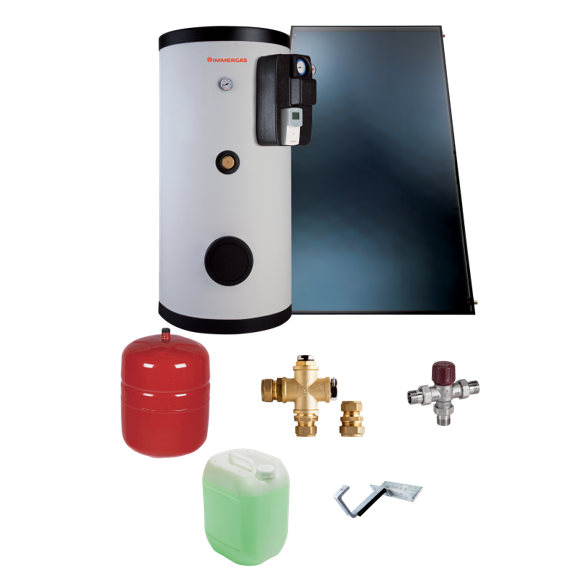 ---
The INOX SOL V2 Solar Package includes:
1, 2 or 4 CP4 XL Flat-Plate Collectors complete with aluminium support frame for vertically installed collector
INOXSTOR 200, 300 or 500 ErP litre stainless steel Storage Tank Unit.*
Single low consumption pump station with safety valve 6 bar and flow rate regulator (1-6 l/min) with relative connection kit
Solar central unit with temperature probes (Storage Tank Unit and Collector)
Expansion vessel with accessories
Complete hydraulic fittings for mounting the collector
¾" adjustable thermostatic mixing valve
Premixed glycol
Brackets for slates and tiles for planar installation on sloped roofs with relative fixing accessories.
* The use of this Storage Tank Unit involves the installation of an appropriately sized DHW expansion vessel and safety valve, not included in the supply.
---
Downloads
Brochure 200L
Brochure 300L
Brochure 500L
CP4XL Manual
Inoxstor V2 Manual
---
Please note that products may differ slightly from the images shown.