6 Port Underfloor Manifold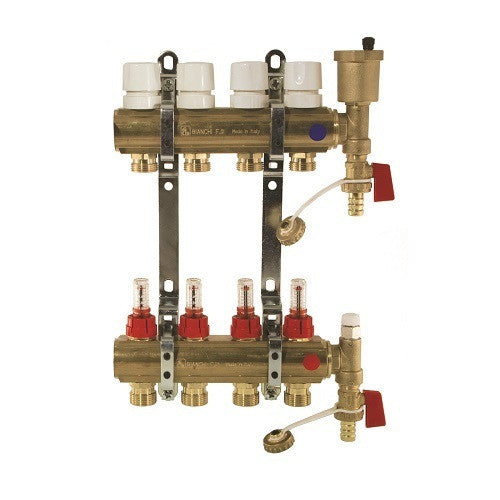 ---
FF brass bar manifolds with 3/4" male outlets, with thermostatic screw and flow meters.
Working temperature: 5-70°C 
Max working pressure: 6 bar 
Threads: ISO 228 
Flowmeter scale: 0-8 l/min 
Suitable for fittings for copper, PEX or multilayer piping 
Allowed fluids: water (Glycol max percentage: 50%) 
This is a special offer stock clearance and limited stocks remain - first come, first served.   Note: This clearance item is priced to sell and no additional trade discount applies. Acceptable payment methods: In advance - Credit Card / Bank Transfer. Clearance items may be used/demo/refurbished but are in full working order and come with a 90 day warranty. The standard RVR return policy applies.
---
Click to download:
Datasheet
---
Please note that products may differ slightly from the images shown.