DHW Relay kit for Magis Pro V2 / Magis Combo Plus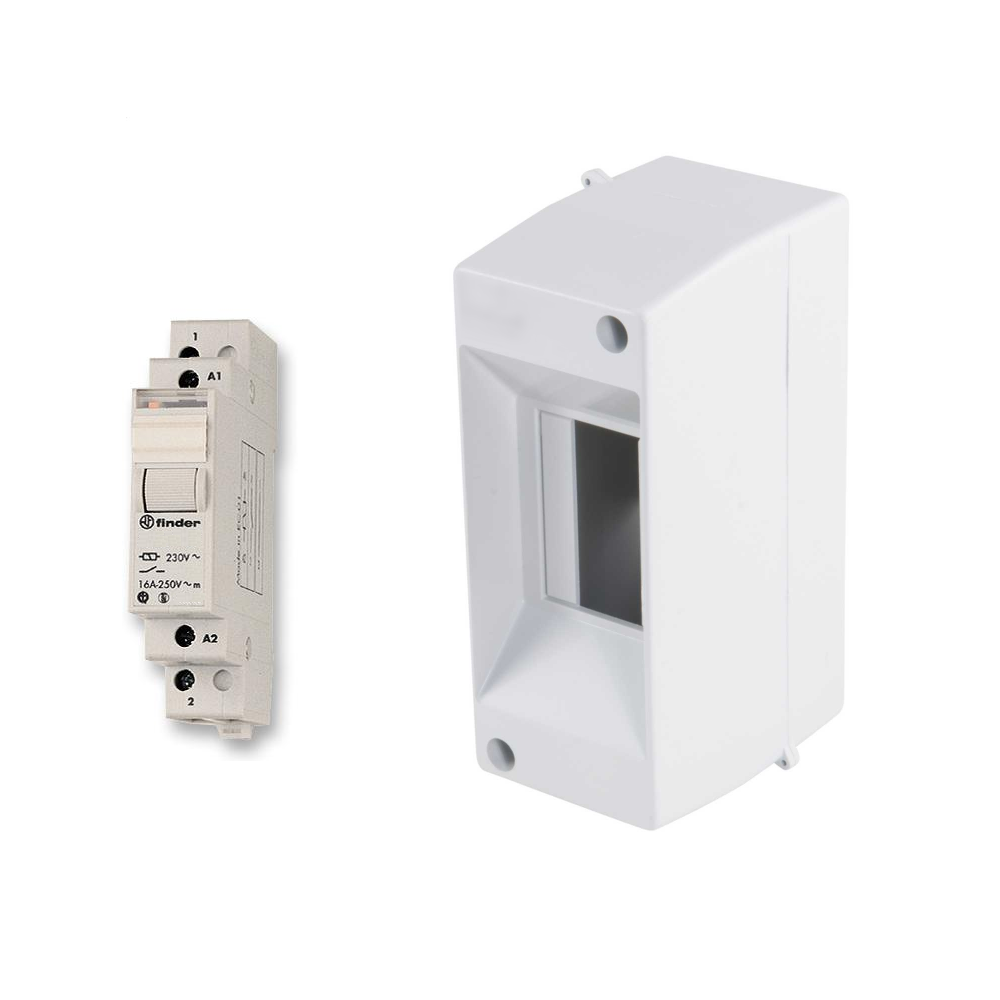 ---
The Immergas Magis Pro V2 ErP / Magis Combo Plus heat pumps have the ability to provide anti-legionella functionality when used with a domestic hot water cylinder.

The indoor unit activates a DHW resistance signal when the function is active.  This provides a control signal only with a max current of approximately 1A.  A separate power supply with higher current capacity is required for the immersion itself.

This DHW relay kit is a quick, easy to mount, inexpensive solution consisting of a 20A/250V SPST-NO DIN mount relay and a 1-2 module surface enclosure with moulded DIN rail.  Dimensions: 55x135x80mm.

Note: This accessory is not required for Magis Hercules Pro or Magis Combo (Combi version).