Easystove Heat Dissipation Kit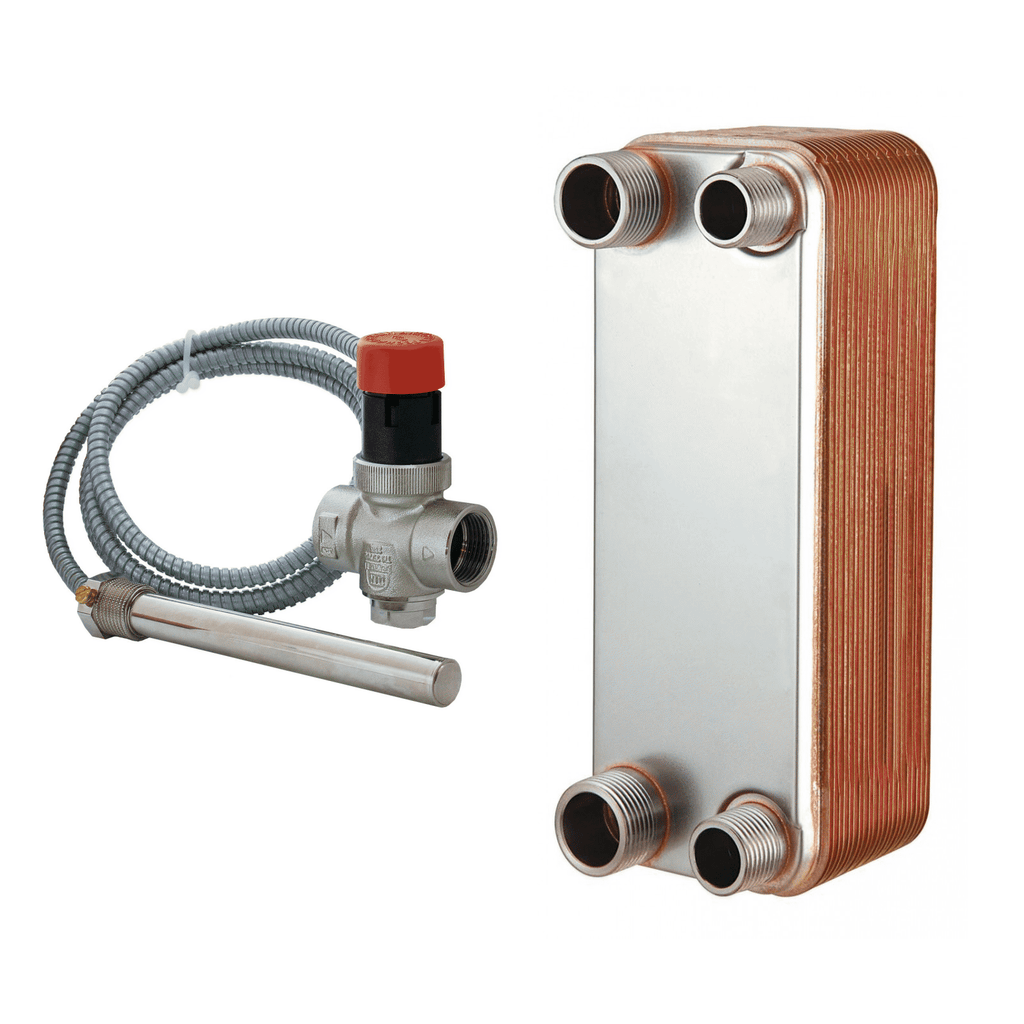 ---
The Easystove Heat Dissipation Kit provides a convenient way of removing excess heat from the primary stove circuit. It consists of a brazed stainless steel heat exchanger and VST100 thermal safety valve.  The VST100 sensor pocket should be screwed into a suitable connection point on the stove.
The kit should be installed as shown in the schematic below.
The VST100 valve opens when the temperature of its sensor reaches 95°C.  Cold water flows through the valve and cools the heat exchanger.  The water produced by the heat exchanger should be piped to waste via a tundish.
The VST100 valve and a suitable tundish may be purchased as accessories below.
---
Click to download:
Instructions
---
Please note that products may differ slightly from the images shown.