GTD Two Stage Linear Heaters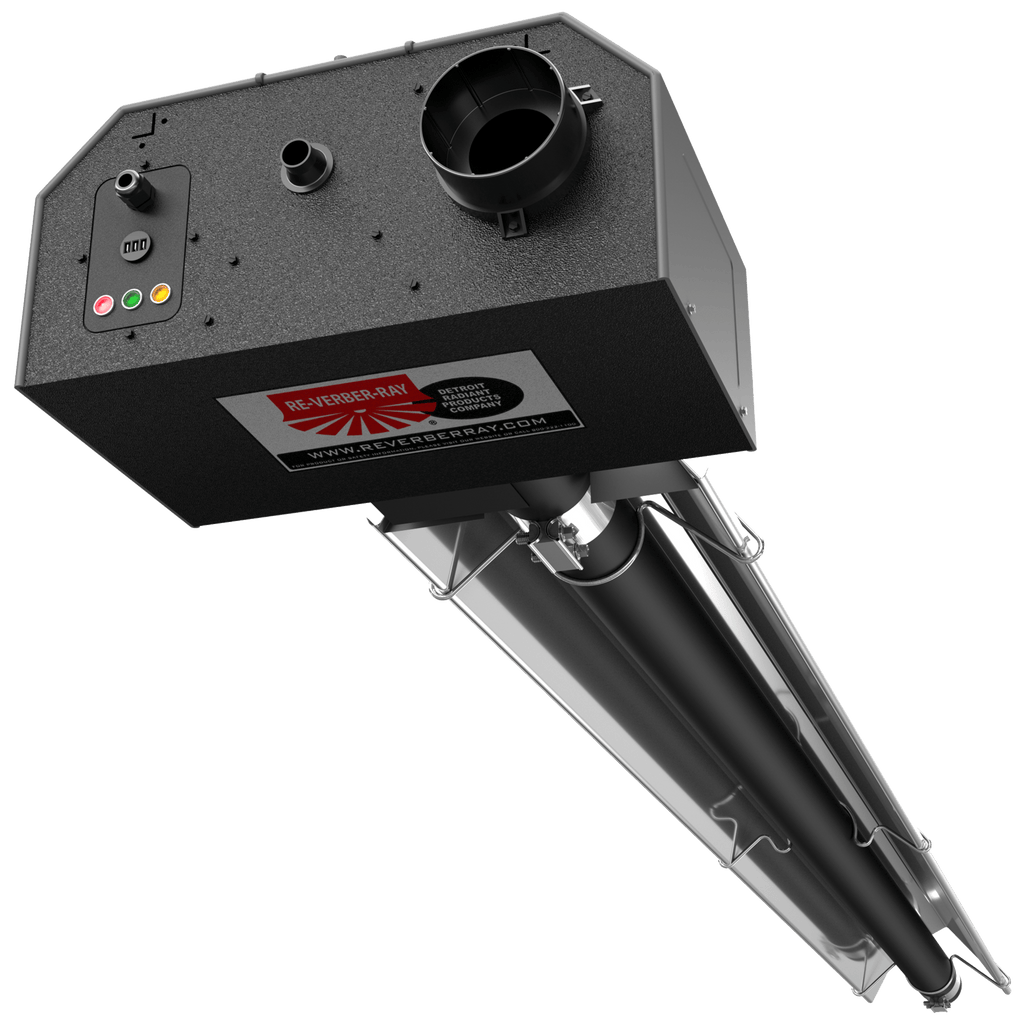 ---
The GTD series heater has a patented two stage burner technology, providing more comfort while saving valuable energy. It is a gas fired radiant heater which emulates the efficiency of the sun by generating radiant energy that is converted into heat when absorbed by objects in its path. It heats surfaces, producing comfort even in draughty hard to heat locations. Once the infra-red energy is absorbed by the floors, machinery, stock and people, it is then re-radiated to warm the surrounding air. Performance is enhanced through the use of a specially designed stainless steel burner and coated titanium and/or aluminized steel combustion and radiant emitter tubes. The GTD series offers superior low intensity heat, performance and longevity.

Ideal for heating factories, warehouses, workshops and sports halls, the heaters may be installed singly or as part of a system.
Linear heater models provide more distributed heating patterns and are ideal in applications where a lower radiant intensity is required.
Inputs of 20.0 to 50.0 kw
Available in Tube Lengths of 9750 mm to 21335 mm
Coated Titanium or Aluminized Combustion Chamber
Highly Polished Aluminum Reflectors
Stainless Steel Burner
Direct Spark Ignition System
Enameled Control Box with Plastic Cover
Please download and carefully read the installation instructions before planning your installation.
---
Click to download:
Sales Leaflet
Technical Information
---
Please note that products may differ slightly from the images shown.