Horstmann 1 channel Programmer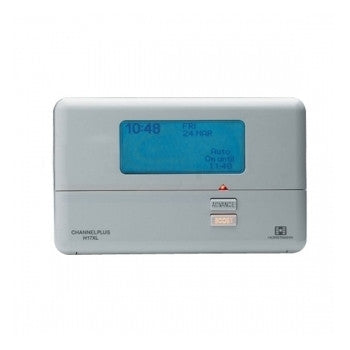 Sold out
---
The ChannelPlus family of electronic programmers offer a range of advanced features coupled with simplified 'menu driven' programming all designed to help save energy.
The Horstmann ChannelPlus H17XL series 2 is a single channel timeswitch allowing up to 3 On/Off settings per day for each day of the week.
For day to day operation the H17XL has a manual 1 or 2 hour boost button as well as an advance button to bring forward the next programmed operation.
The back lit display, automatic clock and menu driven programming are all features designed to make the operation of the ChannelPlus H17XL as simple as possible to use.

This is a special offer stock clearance and limited stocks remain - first come, first served.   Note: This clearance item is priced to sell and no additional trade discount applies. Acceptable payment methods: In advance - Credit Card / Bank Transfer. Clearance items may be used/demo/refurbished but are in full working order and come with a 90 day warranty. The standard RVR return policy applies.
---
Click to download:
H17XL Series 2 Instructions
---
Please note that products may differ slightly from the images shown.