Immergas Inoxstor 2 zone pre-plumbed kit for Audax heat pumps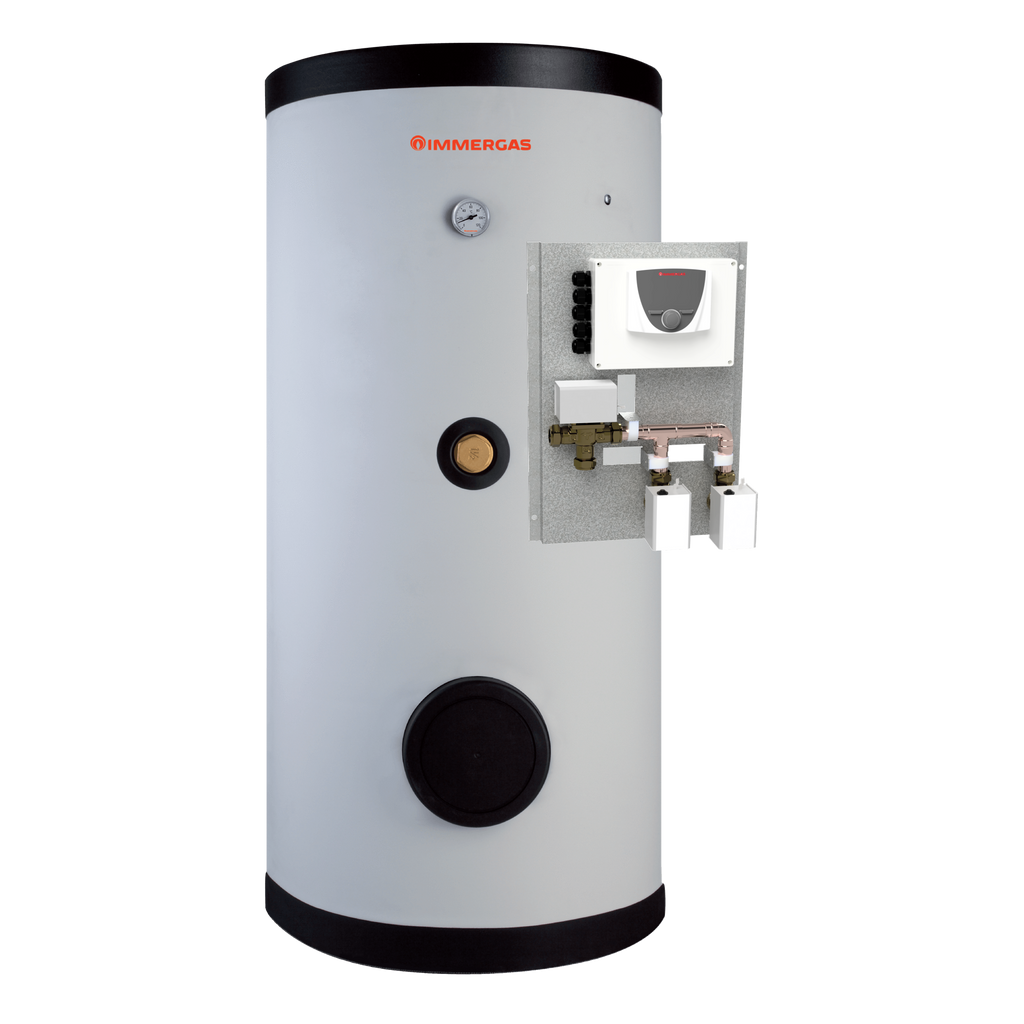 ---
The Immergas inoxstor 2 zone pre-plumbed kit is designed for use with Immergas Audax heat pumps.  The kit is designed to provide all the indoor functionality when using an Immergas Audax Heat Pump and is a great time-saver.. 
The kit includes:

200, 300 or 500 Litre Immergas Inoxstor cylinder
Immergas Audax Distributer
A 2kW immersion
This Audax distributer provides the following functionality:
Pre-plumbed manifold with three way valve and two zone valves - allowing easy connection of the heat pump to the cylinder and heating system
Pre-wired Immergas Audax remote controller ready to accept two thermostat connections
Built in control of immersion for legionella control.
A suitably dimensioned un-vented kit must be installed with the cylinder to ensure safe operation.  A belding valve must also be installed.  Please refer to Audax distributor instructions for more information.
Energy efficiency class (when used with an Immergas Audax heat pump): 
---
Downloads
Audax distributer datasheet
Audax distributer instructions
Inoxstor datasheet
Inoxstor instructions
---
Please note that products may differ slightly from the images shown.