CM907 Prog stat, 7 day with Optimum Start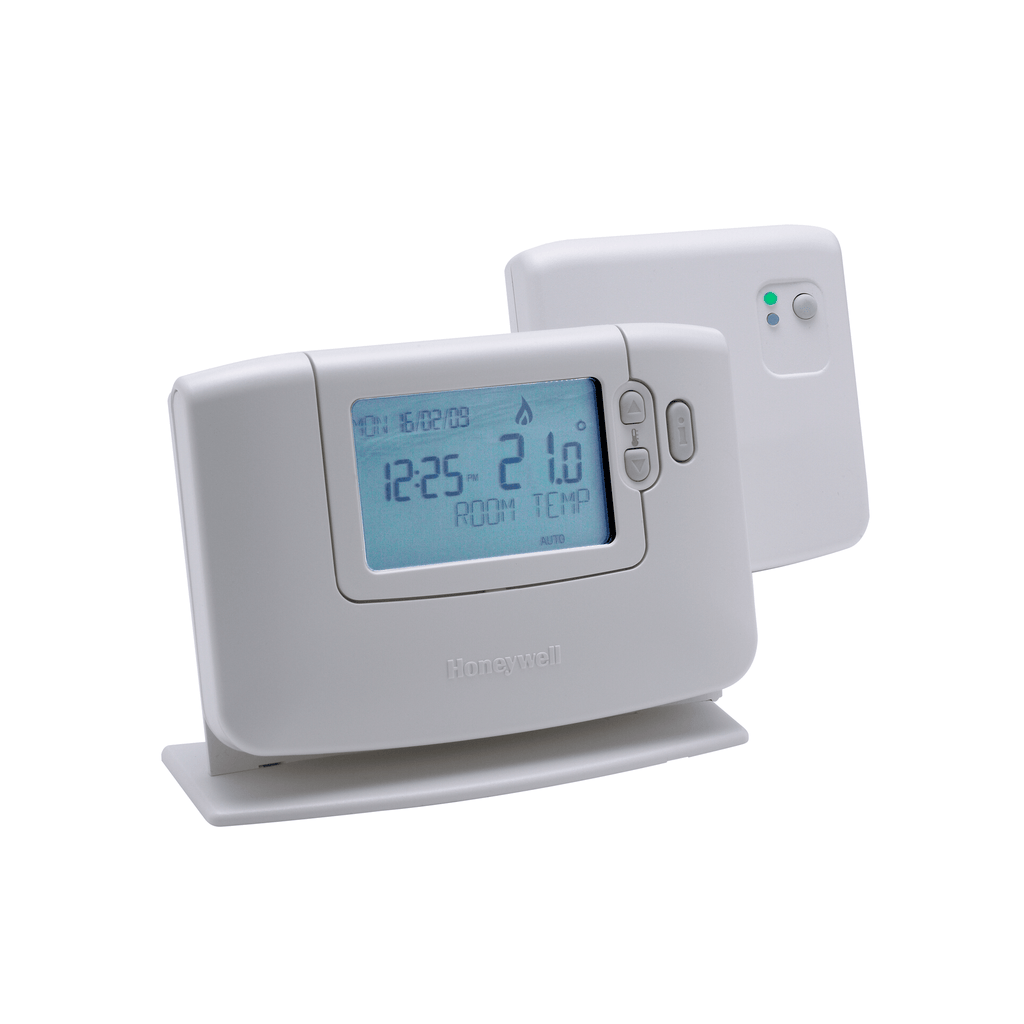 ---
The CM907 is a 7 day Programmable Room Thermostat. It is designed to provide automatic time and temperature control of domestic heating or cooling systems in domestic or light commercial premises. The slim, ultra modern design complements the extra large LCD screen with the Line of Text (LoT) display and function buttons to ensure simplified programming and operation for all users.
The CM907 has been designed for applications where the householder has different heating needs for various times of the day and different days of the week to maximise energy efficiency. Two wire, volt free connections are ideal for use with boilers.   
Features
    Slim, ultra modern design
    Continuous time, day & date displayed in extra large LCD
    Automatic Summer/Winter time change
    Auto, manual, override and off modes
    7 day programming
    Battery powered (with low-power indicator)
    Up to six independent time & temperature settings
    Volt free connections
    Optional backlight
    Optional optimum start
    Burner 'ON' symbol
    Energy saving TPI control
---
Click to download:
Sales Leaflet
Technical Information
---
Please note that products may differ slightly from the images shown.