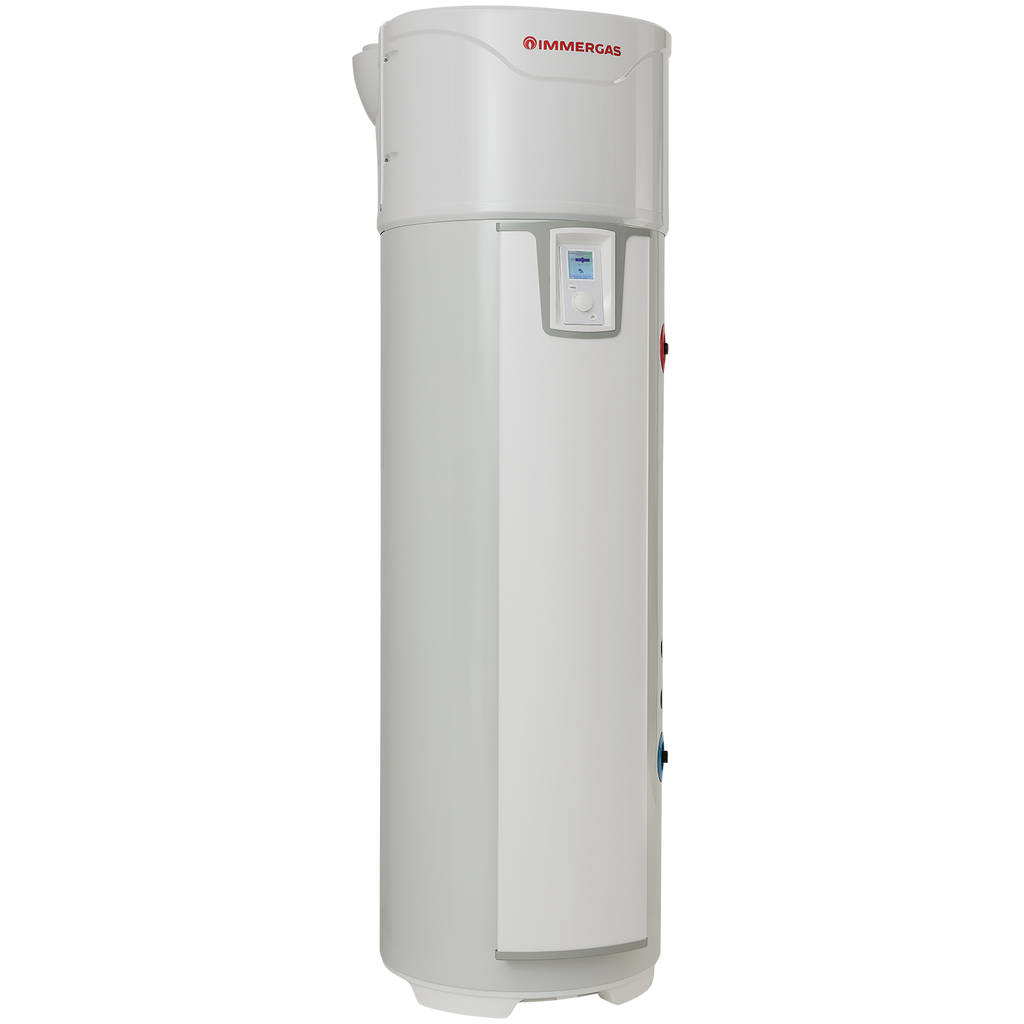 ---
The RAPAX 300 V2 is a water heater with in-built heat pump. It uses the heat in the air as a source of free, renewable energy for heating water. They also contain an immersion heater which provides legionella control and boost mode.  It can also be integrated with solar PV in order to utilise excess electricity when available.

The RAPAX SOL model may be combined with a solar thermal system to further reduce energy consumption.

The RAPAX range operate at an extremely low noise level, making them suitable for installation in living areas. They may also be installed in unheated indoor areas such as a garage, laundry or storeroom. They simply require ducting of the air supply and exhaust.
 Energy efficiency class: 
---
Downloads
Sales Leaflet
Technical Manual
Ecolabel + Product Fiche
---
Please note that products may differ slightly from the images shown.
Do you want a heat pump for your house?
RVR Energy Technology has been heating Irish buildings for over 40 years. Let us put our experience to work on your project.

Send us your details now and we'll create a comprehensive proposal and quote for you.
I need some technical information
Our technical catalogue is a handy download for installers and other technical customers.

It contains technical information for our entire range of domestic heat pumps, radiators and underfloor heating.