Honeywell Actuator MT4-230-NC normally closed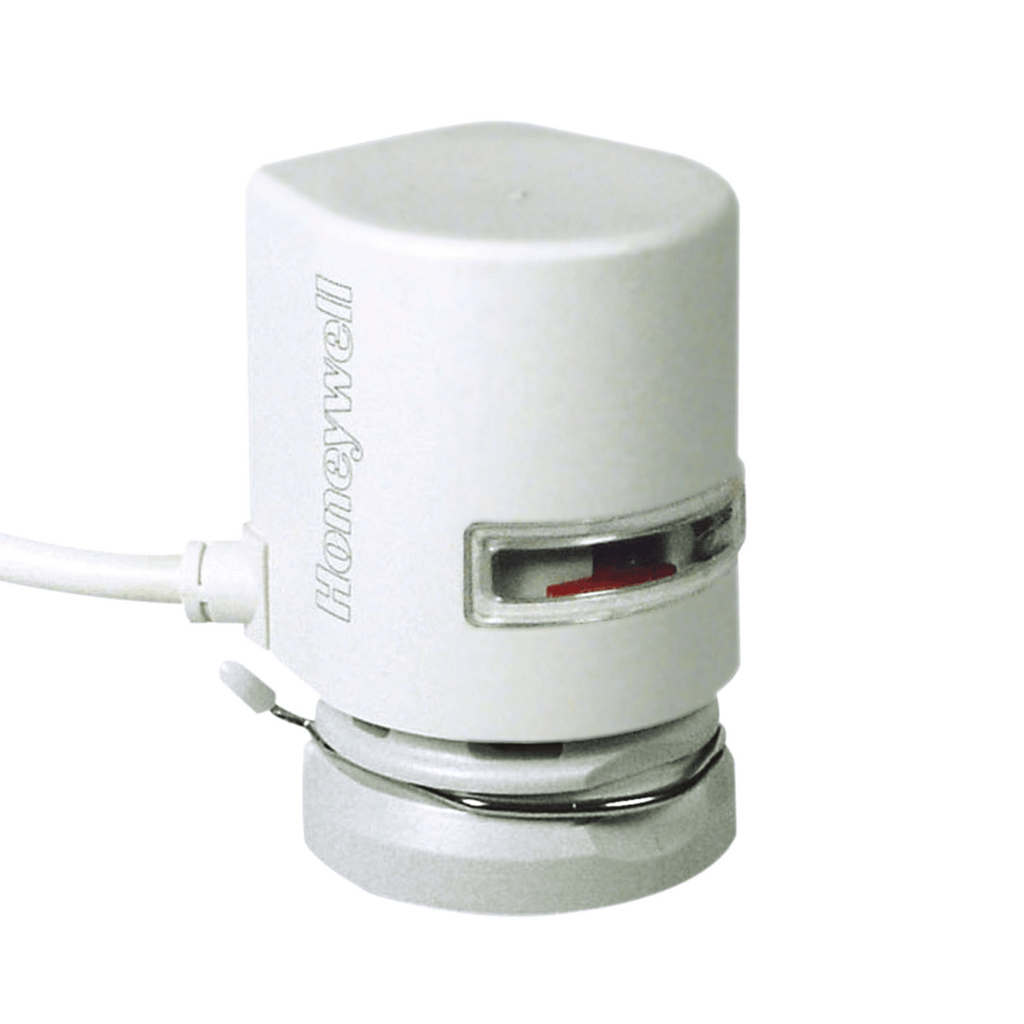 ---
This Honeywell thermoelectric actuator allows precise and reliable valve control for room and zone applications.
The integrated functions offer many benefits, like versatile use, simple installation and long service life.
The 'snap-on' adapter allows fast and tool-free installation. Due to its compact construction, the actuator can be installed with minimum space requirements and also provides a display of the valve position. The included connection cable is pre-wired and can be plugged-in.
Connection thread M30 x 1.5 mm, remote start type on request
Closed when not powered
Power supply: 230 V + 10%...-15%
Starting current: ~ 0.4 A (average in the first 500 msec.)
Continuous current: 0.010 A (at nominal voltage)
Power consumption: 2 W (at nominal voltage)
Running-time at full valve stroke 4 mm stroke: 3.5 min.
Ambient temperature: max. 50° C
Protection class: IP44 in any position
Cable length: 1 m
Medium temperature: max. 120° C
Actuating power: 90 N
---
Click to download:
Product Specification
Technical Information (Installation Guide)
---
Please note that products may differ slightly from the images shown.