1 channel Honeywell Sundial RF Pack 1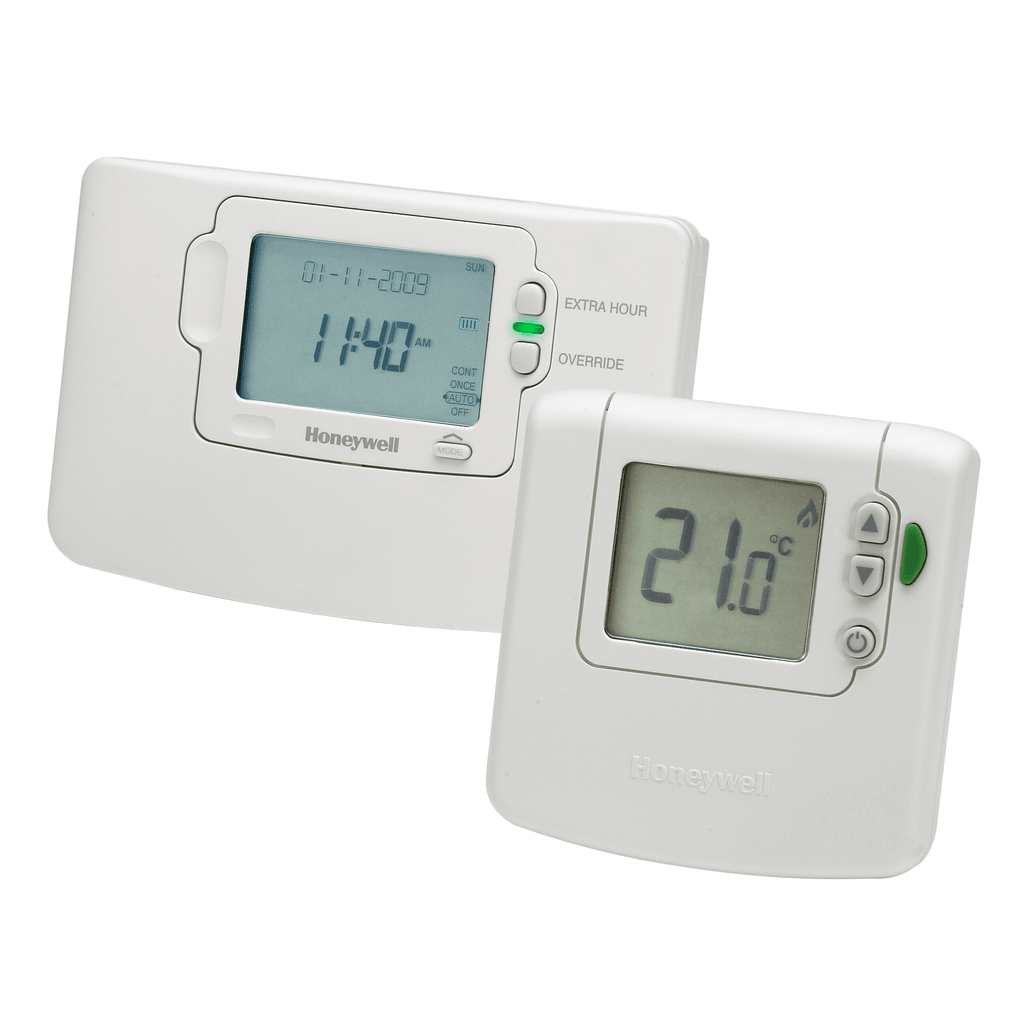 Sold out


---
The Sundial RF² Pack 1 is ideal for adding time control and a room thermostat to a combi boiler or an individual heating zone.  It contains:
Wireless enabled timeswitch (ST9120C).
Wireless room thermostat (DT92E).
Features:
Energy saving TPI control
Wireless enabled upgrade
Two way wireless communication
Wireless signal strength indicator
Built in Economy or Comfort programmes on ST9120C
LoT display for easy programming on ST9120C
ST9120C fits on industry standard backplate
ST9120C is a direct replacement for ST9100 and ST6100 models
ECO setback function on DT92E
Frost protection on DT92E
Tabletop stand supplied for DT92E
Battery powered - no wiring for DT92E
---
Click to download:
Sales Leaflet
User Guide
Installer Guide
---
Please note that products may differ slightly from the images shown.