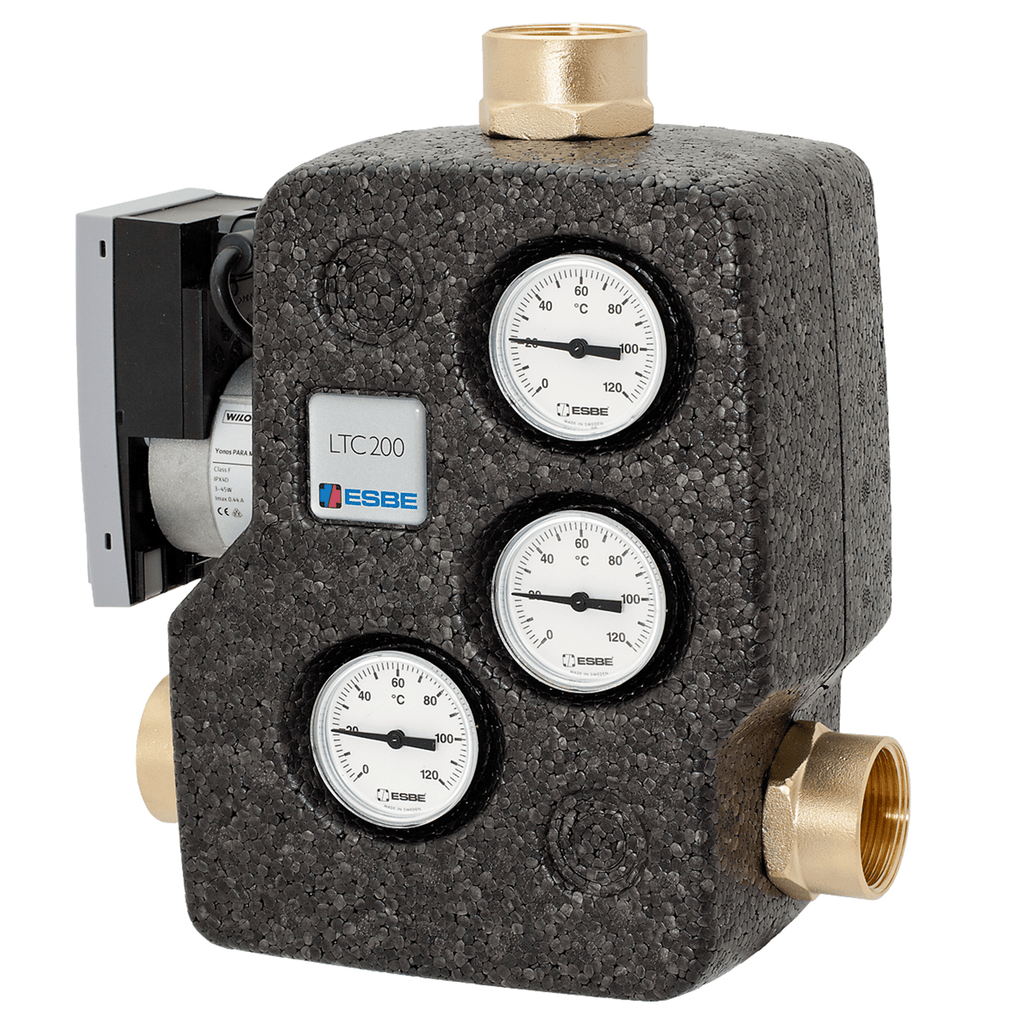 ---
The series LTC200 is a load unit with integrated high efficiency pump. The load unit makes sure that the boiler gets up to a high combustion temperature so as to ensure the lowest possible emissions. Above all, the load unit make sure that the return temperature to the boiler is kept high and guaranteed over the entire combustion cycle which enables a higher level of boiler efficiency, reduced tarring and increased life span of the boiler.
The high efficiency pump included in the load unit fulfills the new EU directive on energy related products. This directive defines the standardized requirements for energy efficiency and maximizes the EEI (Energy Efficiency Index) to 0.23.
Accurate control of the return water temperature.

Fully adjustable pump speed to optimize the storage tank loading.

High efficiency pump according to the new ErP directive.

Integrated venting function.