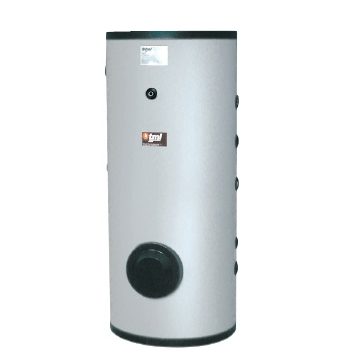 ---
The TML DSFI range are twin coil indirect water heaters. They are manufactured from 316 stainless steel and completely pickled and passivated to ensure a long and corrosion free life. They are ideally suited to applications which require two coils, such as solar heating and heat pump systems.
316 Stainless steel.
Immersion mounting boss as standard.
6 bar maximum operating pressure.
Insulation Supplied:

300-500L Models have 50mm Rigid factory applied insulation
800- 2000L Models have 130mm removable insulation jacket
 Energy Rating Class: 300L + 500L 
 Energy Rating Class: 800L to 2000L 
---
Downloads
TML SS Twin Coil Specification
TML Twin Coil Instructions
ERP Label (300l/500l)
Product Fiche
Declaration of Conformity
---
Please note that products may differ slightly from the images shown.