Weather enclosure kit for system/combi boilers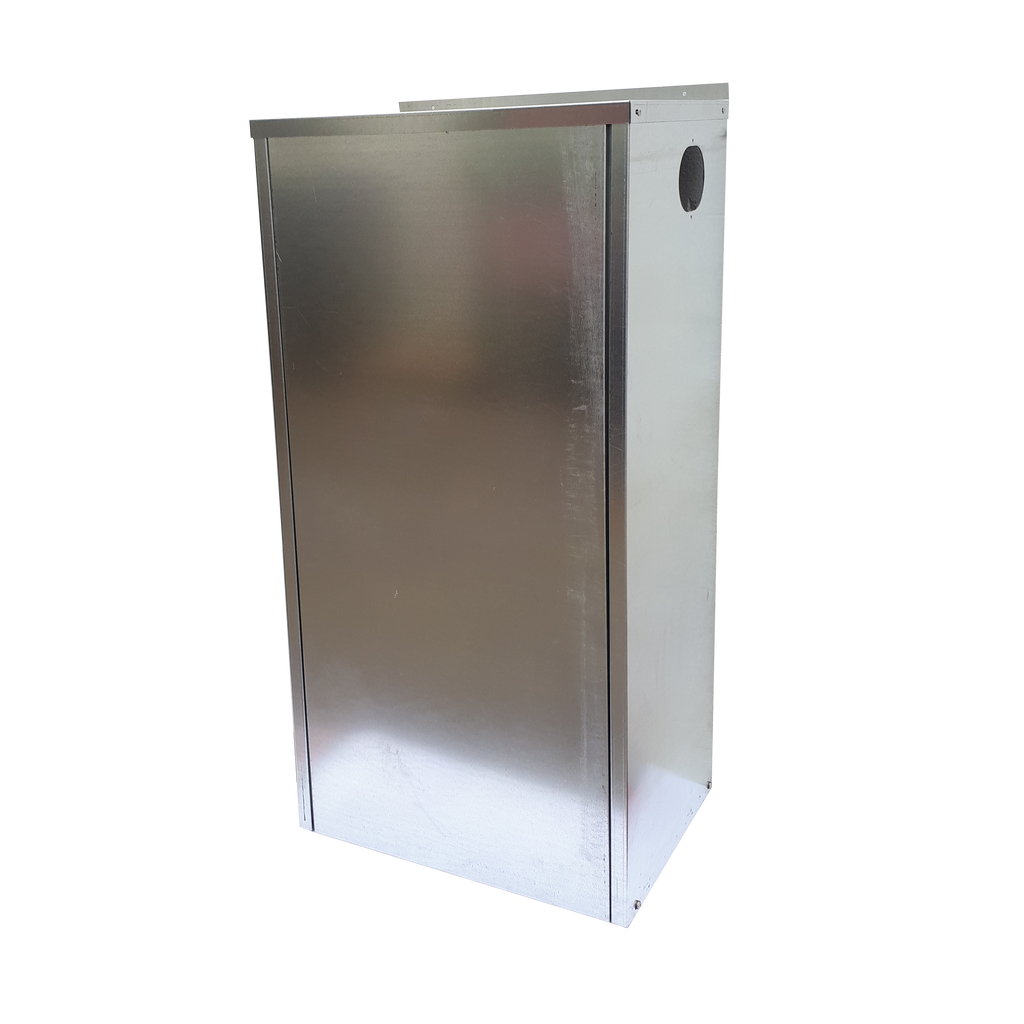 ---
This galvanised steel enclosure has been designed to accommodate the Immergas range of  system and combi boilers.  It can incorporate a 60/100 balanced flue.
It may be fitted to an external wall and provides a weather proof boiler mounting solution.
It is suitable for the following Immergas boilers:
System Boilers
Victrix

12 X TT 2 ErP
Victrix EXA 24 X 1 ErP
Victrix Tera 24 Plus 1 ErP
Victrix Superior 32 X 2 ErP
Combi Boilers
Victrix EXA 28 1 ErP
Victrix Tera 28 1 ErP
Victrix Tera 32 1 ErP
Victrix Superior 32 2 ErP
For other boilers, please check the manufacturer's instructions to ensure the boiler holds an appropriate IP rating and to check if the boiler will fit in this enclosure.
---
Please note that products may differ slightly from the images shown.