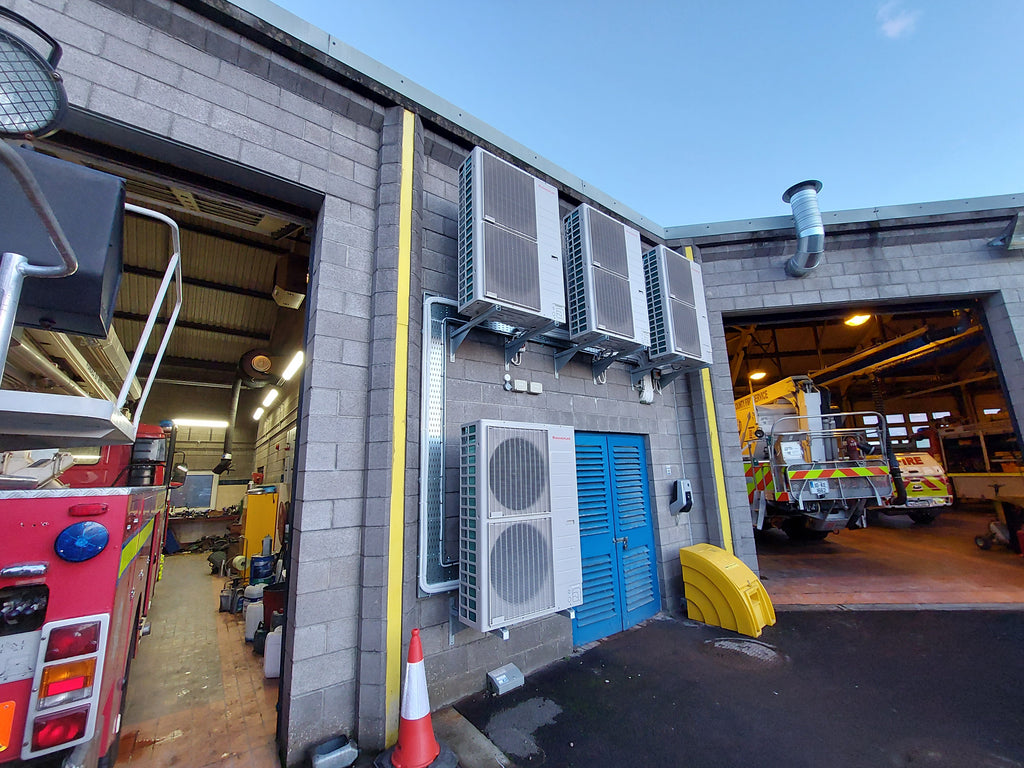 Four no. Immergas Magis PRO V2 heat pumps were installed at Newbridge Fire station in County Kildare during a recent energy upgrade.
The Magis PRO is suited to many domestic and light commercial applications.  In this case, it helped meet all the project's objectives -  to reduce carbon emissions,  minimise running costs and improve building energy rating. 
The heat pumps have a total capacity of 64kW.  The indoor units were mounted in a wall hung cascade arrangement.  The F-Gas refrigerant installation and commissioning was carried out by RVR Energy Technology.
The compact indoor units are mounted in a cascade type arrangement connected to a mild steel buffer vessel. This buffer serves the heating zones. This works well in the limited space available.
The Magis PRO V2 has been tested to EN 14511, EN 14825 and EN 16147.  This makes the Magis PRO V2 suitable for all low and medium-temperature domestic (DEAP) and commercial (NEAP) applications.
Further information is in the case study below.
Download case study - Newbridge Fire Station
More information
Immergas are one of Europe's largest manufacturers of heating equipment.  Their headquarters and main manufacturing plant is in Brescello, near Parma, Italy.   They have manufactured over 8 million heating appliances since they were established in 1964.
Learn more about the Magis PRO V2 Range here: Immergas Magis PRO V2 heat pump range