Black HT Evo very high temperature heat pumps (35-238kw)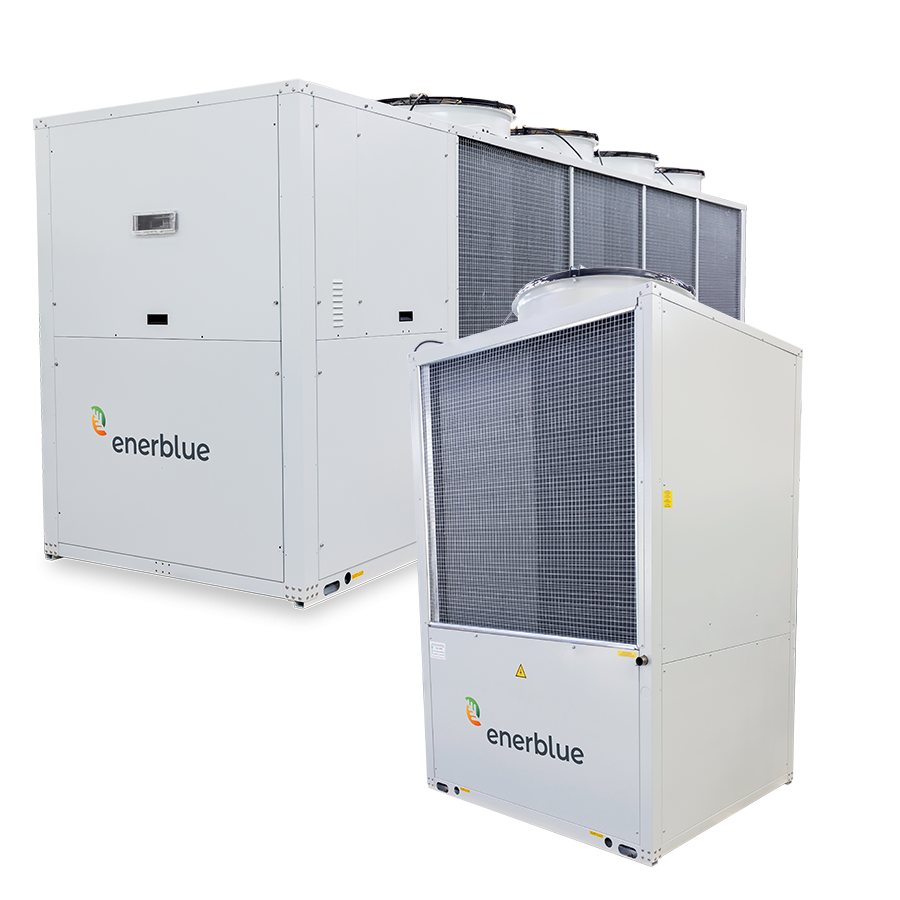 The Black HT Evo is a very high temperature three phase commercial heat pump from Enerblue, a leading Italian manufacturer of chillers and heat pumps

The Black HT Evo can deliver up to 80°C and is available in heating capacities from 35kW up to 238kW, and may be cascaded to provide larger capacities. They are ideal for commercial applications where very high temperatures are required or in process applications.

The Black HT Evo reaches high outlet water temperatures even at very low outdoor temperatures.  The ability to provide water at up to 80°C at an outdoor temperature of -5°C and 60°C at an outdoor temperature of -20°C allows operation year round with high or very high temperature heat emitters.

A low noise LN and super low noise SLN version is also available, on request.

Features:

R513A refrigerant
Semi-hermetic reciprocating compressors with liquid injection
Axial fans with phase-cut speed control, and Al/Cu coils
Single circuit / single compressor or Double circuit / double compressor (depending on model)
Separate fans per circuit on double circuit models allows fan speed to be independently modulated and for each circuit to have independent defrost cycles.
Larger units can be equipped with hydraulic kit and integrated buffer tank
Reversible - can also provide cooling
A wide range of options and accessories are available. These heat pumps are built to your specification. Please contact us for a quotation for your specific project(s).
---
Downloads
Technical Brochure
---
Please note that products may differ slightly from the images shown.