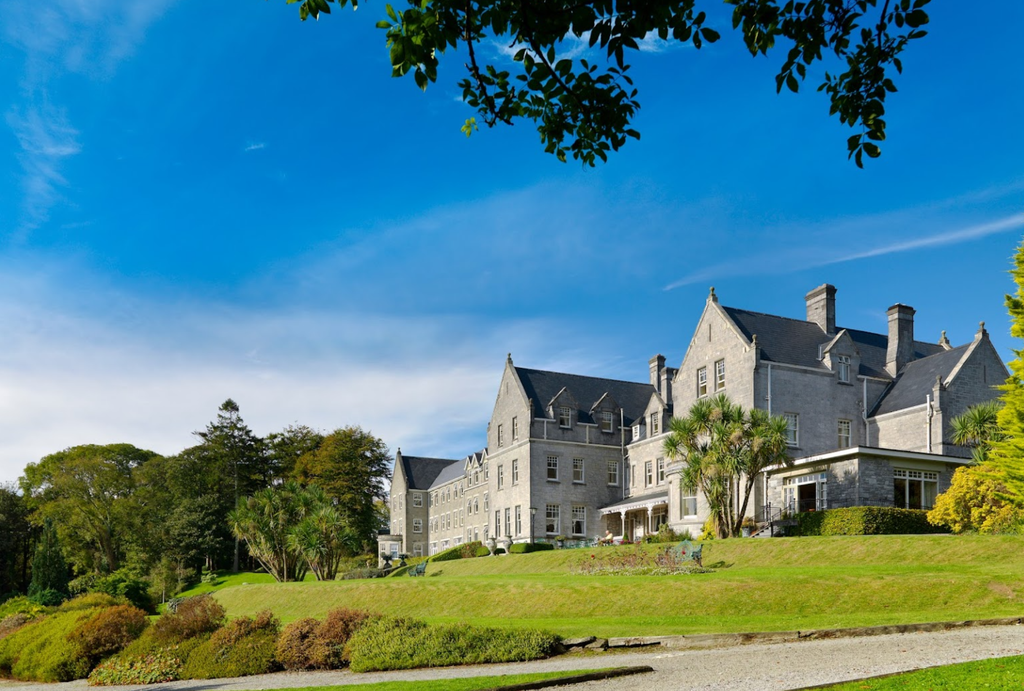 Park Hotel Kenmare is a 48-bedroom hotel with an award-winning dining room, lounge and reception areas. Heritage and luxury are combined in this historic hotel which dates to 1897. 

The hotel recently installed a state-of-the-art high-temperature heat pump system. This will allow the reduction of carbon footprint and will provide substantial running cost savings.

The expectations of guests must be exceeded in every way. This extends to thermal comfort and a plentiful supply of hot water.  A high-temperature heat pump manufactured by the Italian company Enerblue was chosen.  The Black Evo HT heat pump has a maximum output of 65kW and can produce hot water at temperatures of up to 80°C.
The low noise LN version of the heat pump was selected in order to minimise noise.  This version includes acoustic insulation of the compressor compartment and low-noise fans to ensure quiet operation.


It is not desirable or efficient to run the heat pump at its' maximum temperature level, so a heat exchanger with a ΔT of 5°C was chosen. This allows the heat pump to operate at a flow temperature of 65°C whilst heating the DHW to 60°C.
Reliability of the DHW supply is essential in this 5-star hotel. It was decided to supplement the heat pump with a high-efficiency Immergas Victrix PRO 55 gas boiler. Two 1000L TML stainless steel buffer tanks were installed for DHW storage.  Additional redundancy is provided by each water heating tank's set of immersion heaters.  A dedicated control system was also installed.
The attached case study overviews the system and the benefits for the Park Hotel Kenmare.