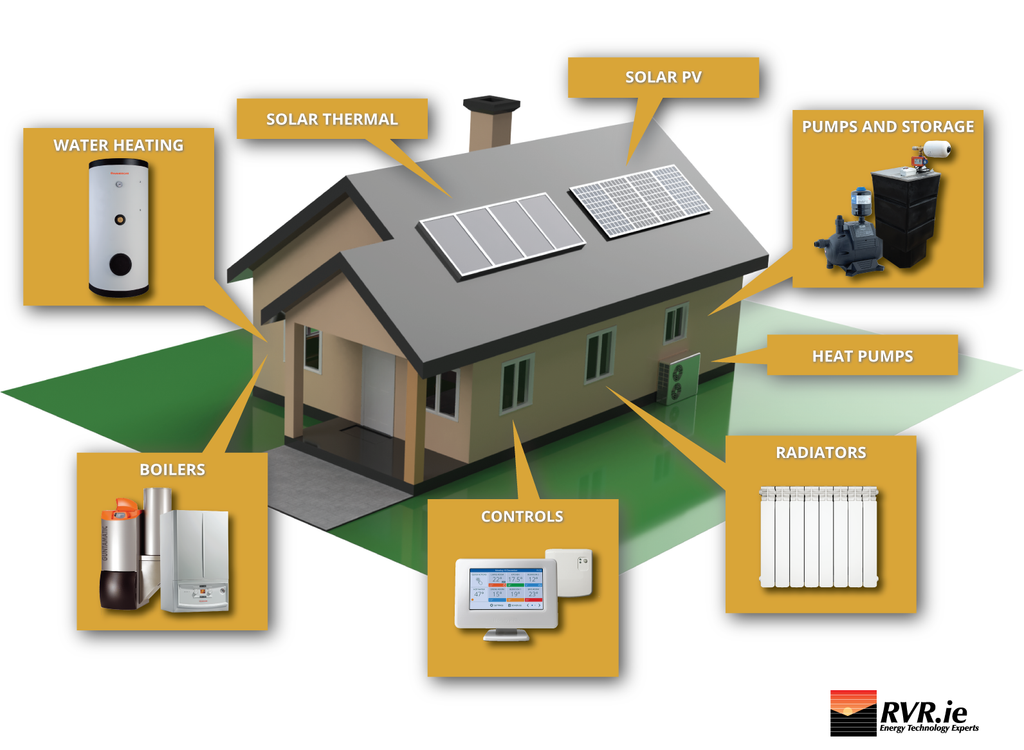 If you are building a new house or refurbishing an existing one, you will want to ensure that your heating system is properly designed, energy efficient and meets all of the current building and environmental regulations.
Expert Advice
RVR Energy Technology can help you achieve this. We provide expert advice and a range of high quality products and after-sales service. If your BER assessor has prepared a DEAP assessment for your building, we can assist by matching it with compatible products from our extensive range.
Products
Our range includes gas, wood pellet, wood chip, log boilers, heat pumps, water heating, radiators, solar thermal, solar PV as well as a wide range of controls. More detail on individual solutions can be seen in the slideshow below.
More detail on individual products can be seen in the slideshow below.