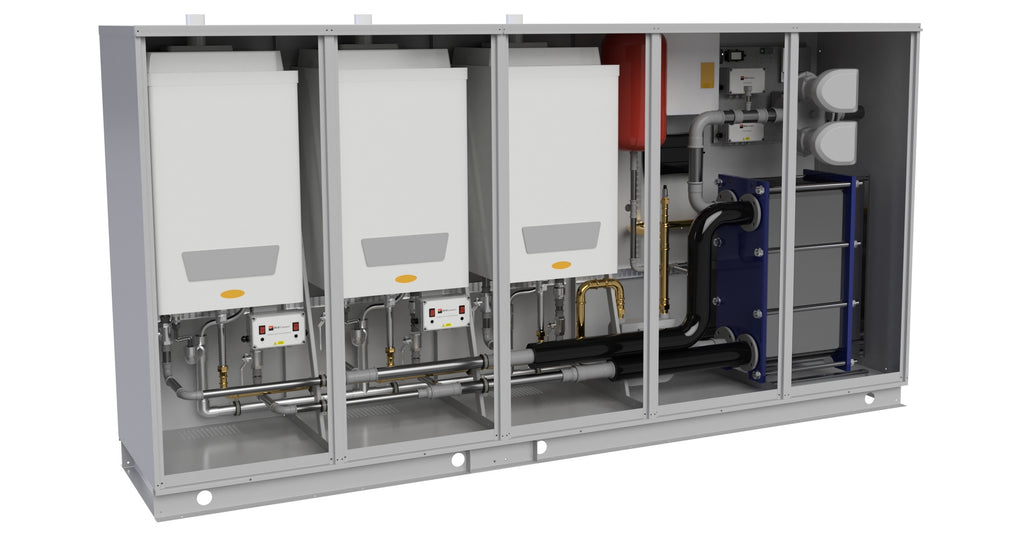 RVRPAK is a modular pre-packaged boiler solution with capacities of up to 600kW.
The RVRPAK is factory assembled and pre-tested before delivery to site. Simply connect gas, water and condensate pipes. Make the electrical connections, and it is ready to use.
Suitable for outdoor or indoor use, it can eliminate the need for a dedicated plant room or boiler house.