Magis M Commercial Heat Pumps (12-30kW)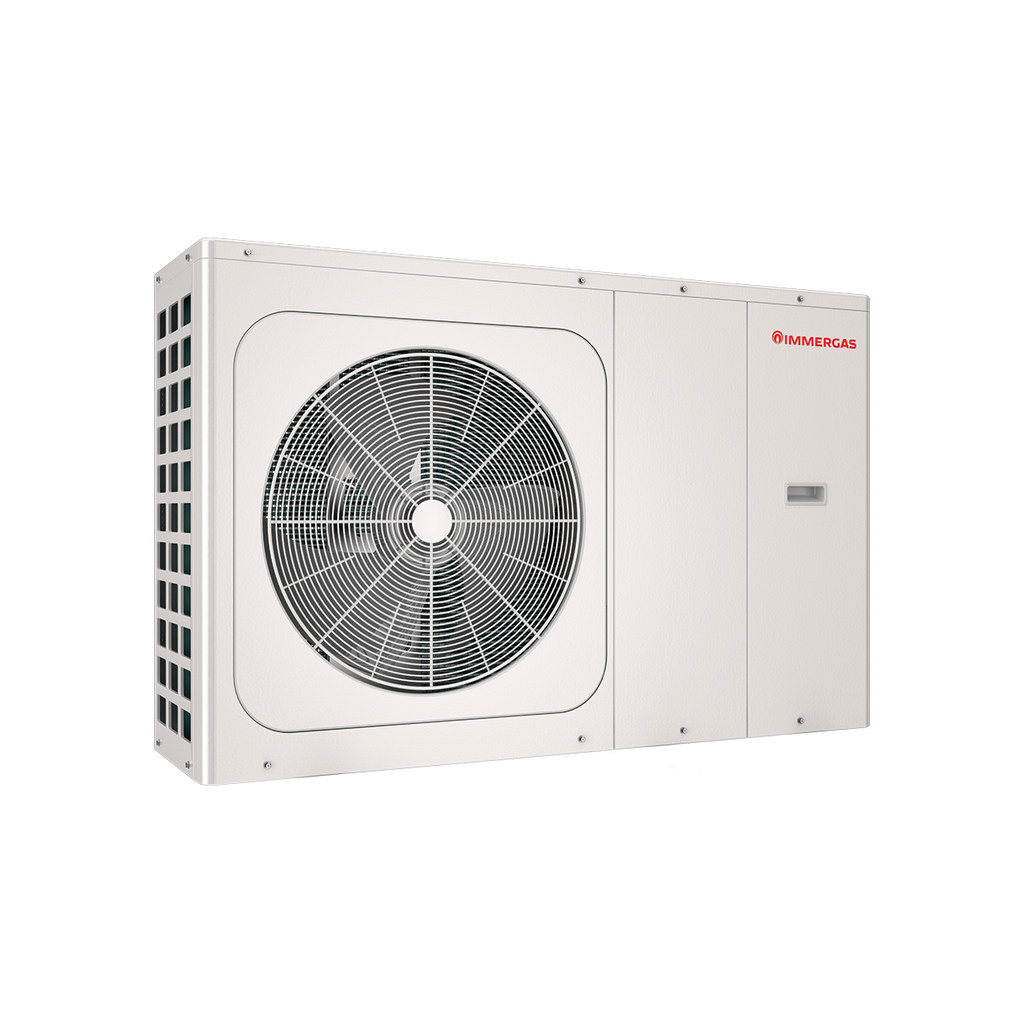 ---
 35oC     55oC  

Fiche will be uploaded shortly. In the meantime, please contact us if you require EN14825/EN16147 data for a specific installation.
---
The Immergas Magis M is a monobloc air to water heat pump from Immergas.  There are 7 three phase models ranging from 12 kW to 30 kW, which may be cascaded if greater capacities are required. 

The Magis M is ideal for many light commercial applications such as schools, hospitals, nursing homes, hotels, sports clubs and many others. 
All of the units are available with full eco-design data.  In addition to 35°C and 55°C EN 14825 results, the Magis M range also has water heating efficiency data available to EN 16147 which means that it can be used in applications where a heat pump-based DHW heating solution is needed. 
A range of single phase models is also available.  Please see here for more information.

Features:

Heating/cooling functioning (reversible)​
Refrigerant gas: R32, which guarantees better performance in cold weather conditions, a lower refrigerant charge in the system and a higher heat exchange coefficient​
Twin Rotary DC inverter compressor and DC inverter fans​
Standard control panel (wired) for the control and the set up of the unit.
Minimum operating outdoor temperature -25 °C​
Single fan up to 16 kW model​
Advantages:
Complete product including high-efficiency pump, expansion vessel, water flow switch and 3 bar safety valve.
Very quiet in operation
Various system pre-arrangements
Preloaded with refrigerant fluid – no refrigerant piping needed.
Hermetically sealed heat pump
---
Downloads
Magis M Datasheet
Installation instructions
Control panel usage instructions
Declaration of Conformity
---
Please note that products may differ slightly from the images shown.
---
Do you want a heat pump for your house?
RVR Energy Technology has been heating Irish buildings for over 40 years. Let us put our experience to work on your project.

Send us your details now and we'll create a comprehensive proposal and quote for you.
I need some technical information
Our technical catalogue is a handy download for installers and other technical customers.

It contains technical information for our entire range of domestic heat pumps, radiators and underfloor heating.