Victrix Tera V2 24 / 35 Plus - System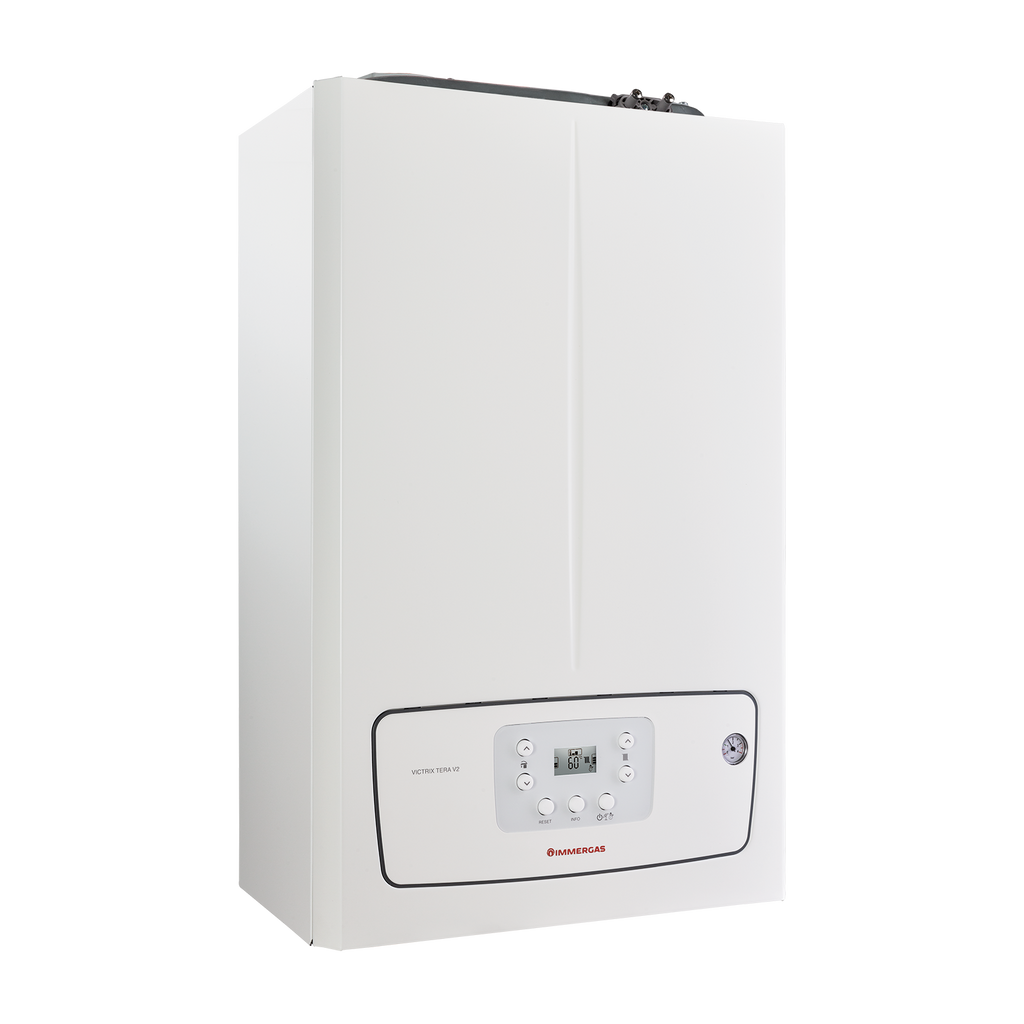 ---
The new Immergas Victrix Tera V2 Plus is system boiler, available in 24kW or 35kW capacities .  It is equipped with a stainless steel heat exchanger and is lighter and more compact than previous models.

Immergas are one of Europe's largest boiler manufacturers.  They have been in operation for over half a century and produced well over 5 million boilers to date, with a production capacity of up to 300,000 boilers per year.

Compact size and advanced design makes this boiler highly reliable and easily serviced.  New easy-to-use electronic controls reduce running costs by improving the boilers part-load performance, enabling high seasonal efficiency. The boiler is available for use with Natural Gas or LPG.
New high performance stainless steel heat exchanger (ns 94%)
Hydrogen Ready - homologated to work with 20% hydrogen blends
Eco friendly - lowest NOx emissions (class 6)
2kg lighter than previous model Victrix boilers - easier to lift
Modulating heat output from 15% to 100%
Low consumption ErP pump
Built in adjustable system by-pass
Low stand-by electrical consumption (< 6 W)
Standard frost protection to -5 °C
Optional wifi kit allows remote control using the Immergas Dominus App
The boiler is eligible for an extended (6 year) warranty if it is installed along with an extended warranty kit (see accessories) by an RVR Approved Installer.
Energy rating: 
---
Downloads
Technical Manual
Immergas Extended (6 year) Extended Warranty leaflet
Parts Store
Victrix Tera V2 24 Plus NG Parts
Victrix Tera V2 24 Plus LPG Parts
Victrix Tera V2 32 Plus NG Parts
Victrix Tera V2 32 Plus LPG Parts
---
Please note that products may differ slightly from the images shown.