VICTRIX Zeus 25 - Storage Combi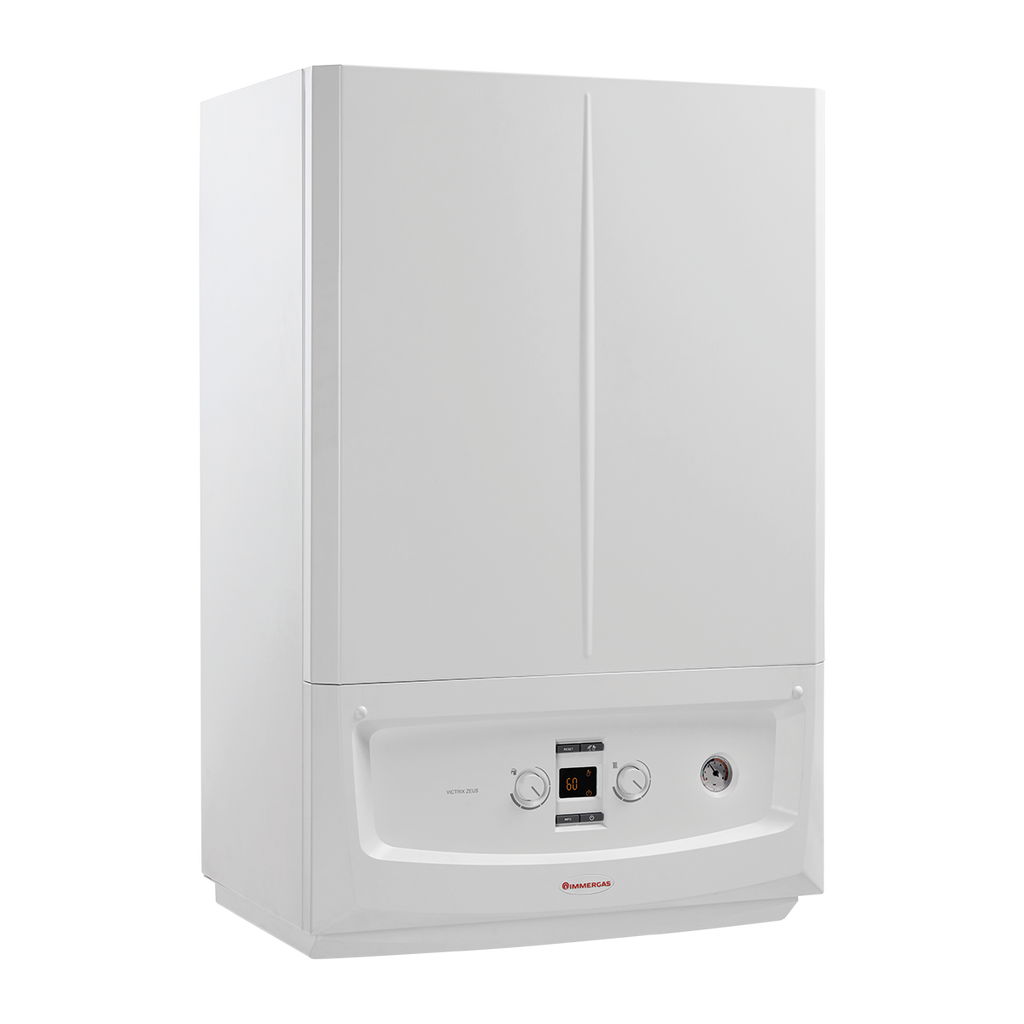 ---
The Victrix Zeus 25 is a high efficiency condensing gas boiler with an integrated 45 litre stainless steel water heating tank.  It will provide central heating and hot water for homes with up to two bathrooms.  The need for a separate hot water heating tank is eliminated and the supply of hot water is automatically controlled by the boiler.  The boiler complies with the new ErP directive, meaning that the boiler is fuel efficient and is supplied with an EcoLabel.
4 star Energy Efficiency (92/42 EU Directive)
Gas consumption reduced by up to 30% compared with traditional boilers.
Integrated 45l stainless steel (316 L quality) water heating tank.
Flow rate capacity in continuous duty 12 l/min ( ▲ToC).
Eliminates poor water pressure performance of traditional combi boilers.
Automatic Hot Water priority control ensures a constant supply of hot water.
Wide modulation range of 17% - 100% to exactly match heating needs.
Weather compensation - The boiler can automatically adapt it's operating temperature to the prevailing weather conditions. This enhances comfort and energy savings.
Long life heat exchanger manufactured from 316L stainless steel.
Inbuilt frost protection.

The boiler is available for use with Natural Gas or LPG.       
The boiler is eligible for an extended (6 year) warranty if it is installed along with an extended warranty kit (see accessories) by an RVR Approved Installer.
Note: Flue kit is not included and must be purchased separately - see accessories below.
Energy Efficiency Class:
XL
---
Downloads
Sales Leaflet
Technical Manual
Ecolabel + Product Fiche
Immergas Extended (6 year) Extended Warranty leaflet
---
Please note that products may differ slightly from the images shown.